04 Sep 2020
5 ways to inspire and encourage your practice team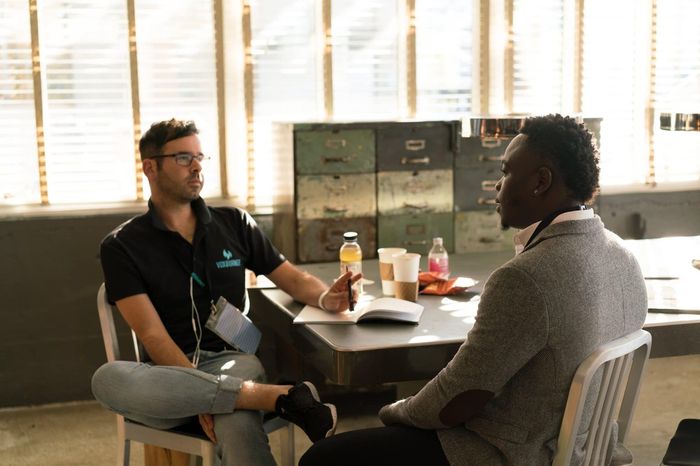 Without putting in the effort to improve and/or maintain employee satisfaction and motivation, your business suffers for a couple of reasons: you face higher turnover and your team doesn't treat clients with the high level of customer service expected of them.
Sometimes, it takes more than homemade banana bread and zoom happy hours to lift the spirits of your team. Physiotherapist are some of the most kind and compassionate people, but everyone has hard days. Without putting in the effort to improve and/or maintain employee satisfaction and motivation, your business can suffer for a couple of reasons: you could face higher turnover and it's possible that your team doesn't treat clients with the high level of customer service expected of them.
Bonuses and pay raises are practically non-existent during a time like this and could only boost short-term motivation, so it's crucial to come up with ongoing ways to make sure the team feels appreciated and excited every single day they come in to work. Here are five ways you can do that:
Lead by example
If the boss seems unhappy, stressed, or unmotivated, chances are your team will follow the lead. These types of emotions can have a serious effect on the people who look up to you; but by handling challenges gracefully and calmly, your positive attitude will rub off on your team. Things aren't easy right now, so if you're having a hard day, just taking a few deep breaths and taking a moment alone can do wonders for yourself--and ultimately for your team.
Weekly check-ins
While this pandemic sometimes feels like a "new normal," many team members may still be facing challenges both in the clinic and at home. It's important to regularly check in with your team both individually and as a group (in the form of a pep talk) to speak about what they're going through and how you can help. Oftentimes, having flexible scheduling can take away a lot of anxiety on team members who are also parents or simply need a day off.
Acknowledge achievements
It's perfectly normal to want to receive praise for doing a good job - especially during difficult times. Studies show that being commended on accomplishments has a direct correlation with the parts of our brain that deals with positive emotions, decision-making, and rewards. Acknowledging your team's achievements (in a specific way, not just throwing out a "Good job!") produces a cycle where the team member who has been complimented feels good and becomes motivated to keep it up, other members of the team see this and want to do well to receive praise too, and everyone becomes more productive and positive as a whole.
Create a stress-free space
The last few months have been a strain on personal and business lives, and practices opening up again in unprecedented times only leaves room for new stress. Use your power as a manager to be an advocate for mental health during this hectic time. Whether it's encouraging your team to take a walk on their lunch break, or listening to music, anyone can benefit from being away from a stressful situation for a bit: this includes your team and yourself. You should also insist that those who frequently refuse to go on break step away while they can.
Keep your team safe
As restrictions ease in England, people tend to become more lax, even in the presence of essential workers. If you aren't putting your team's safety before everyone else's, you could be setting yourself up for negative consequences. Address common concerns to make your team feel cared for, like how you will continue to maintain a 6-foot distance in the treatment room, updated cleaning precautions, and the policy on clients refusing to wear a mask.
At the end of the day, a happy team makes for happy clients, which makes for a happy practice manager. People remember how things were handled during difficult times. By taking the time to evaluate your own behaviour, understand your teams' needs, pause to appreciate others, not only encourage--but insist on--breaks, and ensure safety, you'll realise that an investment in your team during this time is an investment in your practice.