20 May 2020
PIVOT! Marketing tips and tricks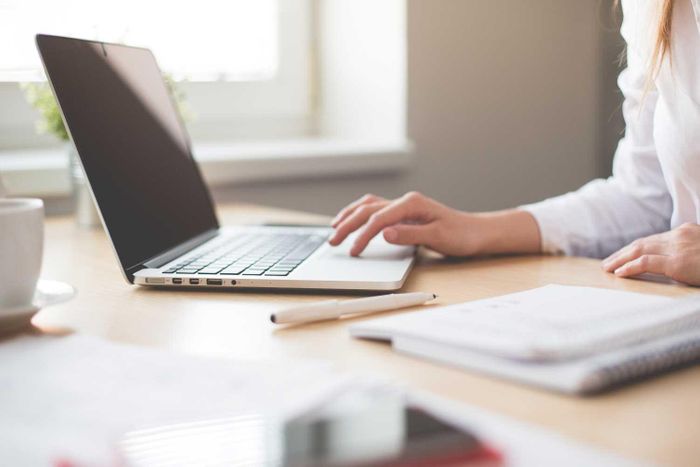 Psychologists will tell you that there are 3 responses to stress: fight, flight or freeze. And in the midst of the current COVID-19 crisis, members of the therapy industry are far from immune:
Fight: "This COVID-19 stuff is all hype. I don't care what the WHO says. Just do some extra cleaning and wash your hands. We need to stay open and take care of our patients."
Flight: "I am NOT taking any chances. There are germs everywhere here. I need to stay home with my kids and self-quarantine."
Freeze: "So….what do we do now??"
Any of these sound familiar? Undoubtedly, you have probably seen at least one of the above responses from your team, or maybe you have even experienced them yourself. But we would like to offer a new response that all the F.R.I.E.N.D.S fans will appreciate: PIVOT!
There IS a way to continue moving forward during this crisis without putting a complete halt to your operations, client service, and marketing. Here are 5 ways to adjust your practice's trajectory and find ways to not just survive, but thrive.
Innovate
This is an unchartered situation, which will call for brand new solutions. Get creative with new ways to meet service demands while keeping everyone safe. Focus on the most important goals you have for your practice and determine the ways you can still accomplish them.
Offer FaceTime services to maintain personal interaction during this outbreak.
Introduce online appointments using Zoom.
Involve
These are scary times, not just for your clients, but your staff as well. And to implement these changes, you're going to need everyone on board. The best way to get buy-in is to help people feel like they are involved and their voice matters, especially since any changes you make will affect them as well. Communication and collaboration go a long way, and who knows what brilliant ideas they might think of!
Hold a virtual team brainstorming session using Zoom.
Check in every week to see what's working and what's not working.
Inform
Any given day, there are thousands of news articles and announcements swirling around the internet, and it can be overwhelming for anyone to navigate. Fortunately, you've already built a relationship with your clients, and they will look to you for accurate information on how to care for themselves. Now is the perfect time to utilise your communication platforms to be proactive and educate your clients on what is truly relevant.
Send emails to clients with important information, such as facts about COVID-19 and any new policies that you'll be implementing (not just using more Dettol, but the changes that really matter and will impact your clients).
Have your web developer create a dedicated COVID-19 page on your website that can serve as an easy-to-access information centre.
Provide a list of reputable resources and websites they can explore instead of leaving it up to Dr. Google.
Hold a Q & A on your Instagram story or Facebook Live.
Illustrate
Don't just tell people what your new policies are or what's been going on with your team--show them! This is where you can capitalise on your marketing outlets and really connect with clients or peers. Just because you have to limit your in-person contact with people doesn't mean there aren't other ways to interact with your clients and strengthen the face and brand of the practice.
Show behind-the-scenes pictures and videos of your team making plans or on Zoom calls.
Record a short video discussing the Coronavirus or answering common questions.
Post some 'Get to know the team' pictures of videos. Remind your clients that it is you behind the social media posts.
Are you making any changes to your clinic during this down time? Decorating? Show your clients!
Illuminate
Even though these are heavy times, that doesn't mean you have to completely halt your social media posting. You can tastefully include posts and communications that provide some joy and comfort during these challenging circumstances. Brainstorm things that are relevant, engaging and still respectful of what's happening. Some examples include:
Hold a "Co-worker" selfie contest on social media asking clients to post pictures of their children or pets.
Post about the scientific ways stretches/exercise/techniques help us be happier.
Strengthen your community ties by supporting fellow businesses and practises.
Give examples of things you can still do that aren't banned (i.e. how to make the most of your daily run, breathing techniques for exercising outside, items you can use from around the house as weights or tools)
This virus is catapulting the therapy industry into a whole new era, but it can also be a fantastic opportunity to strengthen the relationship you have with your clients and create a stronger brand. By pivoting your focus using the tools above, you can stay relevant, meet the needs of your patients, and possibly even discover solutions you want to continue long term.