Branch out into Aesthetics with Shockwave Therapy: Introducing Acoustic Wave Therapy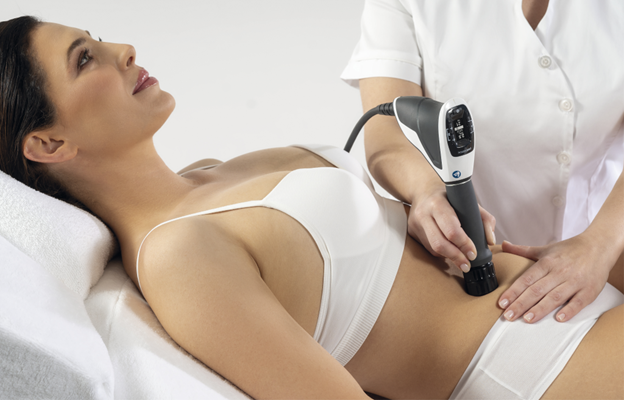 Acoustic Wave Therapy (AWT), alternatively known as shockwave therapy, is creating a significant impact in the sphere of aesthetic treatments. This ground-breaking, non-invasive technique employs sound waves of high frequency and low intensity to activate the body's inherent healing mechanisms, resulting in a multitude of positive outcomes.
For physiotherapy clinics that are already implementing shockwave therapy for treating conditions such as sports injuries and neuropathy, expanding into aesthetic treatments using AWT could be a logical next step. The technology and techniques are comparable, and the potential client base is extensive, including anyone seeking to enhance their appearance or combat the signs of ageing. Aesthetic treatments are on the rise, and offering a non-invasive, scientifically supported method like AWT could provide clinics with a competitive advantage.
If you already own a Storz Medical shockwave device, you only need a few accessories to adapt the shockwaves to start performing AWT treatments. The accessories and the possible treatments you can perform depend on which device you own, so you should book a call with a member of our team to find out.
The fundamental operation of AWT involves the transmission of pressure waves to the sublayers of the skin tissue via a sequence of acoustic pulses. This mechanical stimulation triggers the body's innate healing responses, provoking safe reactions within the tissue that assist in restoring it to its optimal and balanced state. The outcome is a tightening effect on the skin, frequently employed to diminish the visibility of cellulite in areas such as the buttocks and thighs.
In addition to cellulite reduction, AWT has been discovered to stimulate the production of collagen, an essential element in preserving skin elasticity and vibrancy. The pressure wave pulses alleviate the rigid, fibrous bands that tug the skin downwards, resulting in a "dimpled" appearance. This effect, coupled with the enhanced collagen, leads to a more supple, youthful-looking skin.
A particularly promising application of AWT lies in its ability to lessen the appearance of scar tissue. The therapy fulfils all the criteria for an ideal, non-invasive scar treatment. It is safe, well received by patients, cost-effective, simple to administer, has a low rate of complications, and can be conducted in an outpatient setting. The overarching effect of AWT is an enhancement of tissue homeostasis, accompanied by an improvement in the tissue's self-healing capabilities. It appears to concentrate on instigating tissue regeneration and matrix remodelling in vivo through mechanotransduction.
Studies have revealed that acoustic waves aid in the healing of tissue in both acute and chronic soft tissue wounds. Without any treatment-related toxicity, infection or other safety concerns, AWT has demonstrated its effectiveness in treating deep partial thickness burns and reducing scar pain. The therapy has been successfully used in instances of severe scalding, with patients reporting diminished itching and pain in hypertrophic scar parts even years after the incident.

The capability to reduce the visibility of scar tissue opens up an entirely new market for these clinics. Scarring can significantly affect a person's self-esteem and quality of life, and the ability to offer a non-invasive, effective treatment could be transformative.

In conclusion, Acoustic Wave Therapy is a versatile, effective treatment with a broad range of applications. Its potential in the field of aesthetic treatments is just beginning to be tapped into, offering exciting opportunities for clinics and patients alike. As we continue to understand and harness the power of sound waves, the future of AWT looks promising indeed. With its ability to tighten skin, reduce cellulite, stimulate collagen production, and reduce the visibility of scar tissue, AWT is poised to revolutionise the aesthetic treatment industry.
For more information and to speak to an expert about how to add AWT to your shockwave protocols, you can contact us here.