24 Oct 2023
G&N Recovery Redefines Athletic Recovery with the CTC-7 Device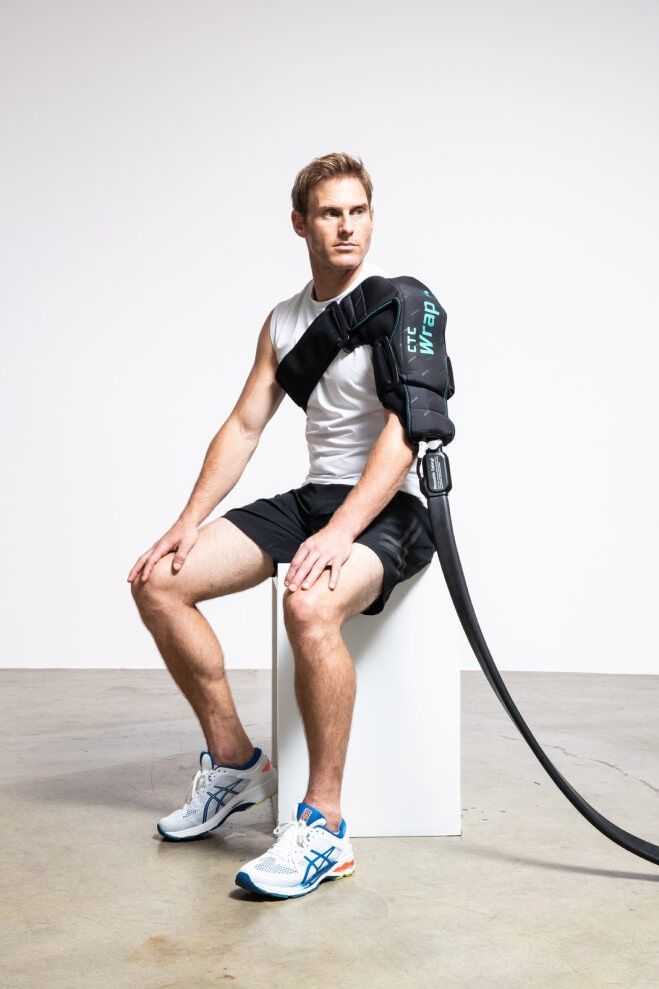 Birmingham, November 22, 2023 — G&N Recovery is committed to enhancing athletes' recovery performance. Introducing the CTC-7 device, our all-in-one rehabilitation system, setting a new standard for post-workout recovery and injury rehabilitation, empowering athletes and individuals towards peak performance.
Elevating Recovery with the CTC-7 Device
Engineered to meet the needs of both athletes and individuals, the CTC-7 device combines cutting-edge cryotherapy, thermotherapy, contrast therapy, and compression therapy into one portable device. This innovation empowers physiotherapists and athletes to customize their recovery experience, supporting them to unlock their full potential of their wellness journey.
The Science of the CTC-7 Device
At the core of the CTC-7 device lies an intricate fusion of cold, heat, and compression treatment. Cryotherapy leverages the cold to reduce swelling, muscle spasms and pains. Thermotherapy offers warmth to decrease muscle stiffness and lower pain. Contrast therapy optimizes recovery by alternating between hot and cold treatments. Compression therapy reduces swelling and enhances the effects of cryotherapy, providing a holistic approach to recovery.
Total User Control
The CTC-7 device places control squarely in the user's hands. With adjustable temperature settings, compression levels and cycle times, individuals can tailor recovery sessions to their unique needs. For athletes and amateurs seeking to optimize recovery and performance, the CTC-7 device adapts seamlessly.
Targeted Relief with Specialized Wraps
To ensure comprehensive care for users, the CTC-7 device offers various specialized wraps, including a knee, ankle, shoulder, waist, elbow and a universal wrap. These wraps are designed for comfortable wear, delivering precise therapy to the intended area, creating a genuinely personalized recovery experience. G&N Recovery also provides both re-usable or disposable wraps for maximum convenience.
Iceless Design
A key advantage of the CTC-7 device is its iceless design. Unlike traditional cryotherapy methods demanding large amounts of ice, the CTC-7 device utilizes a mere 200ml of distilled water for multiple treatment cycles. This not only reduces waste but also maintains a consistent temperature throughout therapy, ensuring uninterrupted and effective recovery sessions.
Our Clients
The CTC-7 device supports athletes' recovery from injuries, workouts, and surgeries, reinvigorating their participation in various activities.
JD Peacock, Lead Sports Therapist at Airdrieonians FC, remarks that the CTC-7 device has been a game-changer which he would "100% recommend". Its lightweight portable features and ease of use have allowed the team to bring it to games in support of athletes' live performance, stating that "when you've got the system, you've got everything you need with it". The device's iceless feature is also an area of attraction to JD, it means that players do not have to constantly refill it with ice or ice water. This "cuts so much time", allowing him to treat other players simultaneously.
Partner with G&N Recovery
G&N Recovery invites athletes, medical professionals, and wellness enthusiasts to embrace the future of recovery. With the CTC-7 device, unlock your potential, elevate your performance, and usher in a new era of well-being.
For media inquiries, please contact:
Andrea Gardner, Head of Sales
Charles Sin, Marketing Executive
About G&N Recovery
G&N Recovery is a leading innovator in sports recovery technology, dedicated to helping you recover faster and more effectively after sports injuries. The CTC-7 device is the latest addition to their product lineup, designed to provide maximum support and pain relief for athletes of all levels. Whether you're a weekend warrior or a professional athlete, our products can help you get back to doing what you love with less downtime.