HEMPE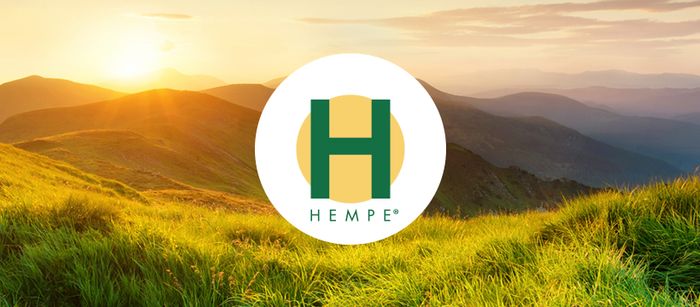 ONE IN FOUR PEOPLE IN THE UK ARE LIVING IN PAIN. THE OPIOID CRISIS IS REAL. WE HAVE AN ANSWER!
ONE IN FOUR PEOPLE IN THE UK ARE LIVING IN PAIN. THE OPIOID CRISIS IS REAL. WE HAVE AN ANSWER!
"I spent too many years watching my fellow soldiers in pain, reliant on heavy opioids. I passionately believe that topical CBD can be used to naturally bring down inflammation and is the best and safest way to administer pain relief". Farard Darver Former British Army Officer & Green Beret who left the army to launch HEMPE CBD products, who are currently revolutionising pain management.
HIR (Health International Research) specialise in the very best quality, legally registered, natural cannabinoid-based health products, backed by strong scientifically-proven research.
HEMPE products, produced by HIR, take the very best natural ingredients for relief and combines them with CBD during a rigorous formulation process that has resulted in four powerful topical products – HEMPE Hot Muscle & Joint Gel, HEMPE Ice Muscle & Joint Gel, HEMPE SOS Balm and HEMPE Firming & Toning Gel. The HEMPE range offers relief for sore muscles, joints and also for irritated skin.
HEMPE has already been recommended by many top international sports personalities who have used HEMPE products. By way of example, IFBB fitness legend Flex Wheeler and also 4 x World's Strongest Man Magnús Ver Magnússon act as ambassadors for HEMPE:
"I won't put my name to something I don't believe in. HEMPE CBD Muscle & Joint Gels are the only ones I have tried that truly remove my pain.", Flex Wheeler.
"Using HEMPE CBD Muscle & Joint Gels is like applying magic…..I mean it's unbelievable, my pain literally disappears!" Magnus Ver Magnusson
HEMPE are selling on three continents. Recently launched with Nykaa Inc. (the largest cosmetic and wellness retailer in India) after its recent IPO for $7.4B and a pre-launch at the Arnold Sports Festival in the USA, the worlds largest, health, fitness & multisport festival in the world.
Brand ambassador Lynne Franks OBE says " I have long been a believer in the healing qualities of CBD but the HEMPE range takes this to the next level; my SEED Store sells out on a weekly basis!"
There is now an abundance of scientific research which supports the benefits of CBD for use in pain relief. HIR have now released two white papers that highlight and summarise previous research in the CBD pain relief field.
CBD-based products are becoming an enormous growth area in health and wellbeing products, as people turn to more natural alternatives for ailments. Jefferies reported last year that products infused with CBD, will generate £18 billion in revenue globally in a decade, representing 15% of the total £120 billion market.
For any enquiries, please contact farard@hir.global +447766380570
Follow @hempehelps on Instagram and @hempehelps on Facebook.