18 Nov 2023
Indiba - Only Medical Device with MDR Certification - Safety and Efficacy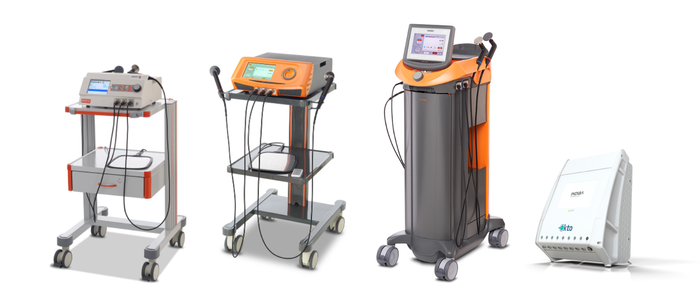 Indiba - Proven Radiofrequency Equipment for Medical and Manual Therapy Professionals
Over the last 40 years, Indiba have continued to refine our technology, and with 12 patents and the development of 25 different models thus far, our technology has been internationally recognized and awarded. With over 25,000 pieces of equipment sold internationally, we can assure you that we have the experience and knowledge for you to confidently rely on us
What makes INDIBA® different and unique is our fixed 448 kHz frequency. Studies have shown that INDIBA® can stimulate stem cell proliferation, and inhibit fat deposits, as well as stimulate chondrocytes to increase cartilage proliferation1-3.
INDIBA treatments are a non-invasive solution, based on the application of radiofrequency to the body. The therapeutic effect, in combination with manual therapy, offers perceptible benefits in many cases, from the first session on.
• Pain reduction
• Reduction of inflammation
• Improved mobilization
• Accelerated healing
• Female Health
INDIBA can be used for a variety of musculoskeletal problems including: • Osteoarthritis • Lower back pain • Neck pain • Bursitis • Tendinopathy • Haematoma • Muscle tears • Sprains • Strains • Muscle spasm
REHABILITATION Treatment of an injury can begin immediately after injury; reducing pain, swelling and speeding up recovery. In chronic conditions such as osteoarthritis, INDIBA® can help in reducing pain for up to 3 months and improve function compared with just exercise and advice*. If you suffer from chronic low back pain, INDIBA can help in the ongoing management of this condition by reducing pain and enabling exercise, to improve symptoms and quality of life. .
You can be assured that most of the teams in the Champions League, Premiership, professional cycling, athletics and tennis use INDIBA. Make INDIBA part of your own training programme, preparing for competition and speeding up your recovery afterwards. Using INDIBA as part of your routine can: • Optimize healing • Reduce pain • Aid recovery, increasing deep blood flow and oxygenation
With over 300 papers supporting the results of INDIBA® and top athletes worldwide using our technology, why not speak to your therapist and find out about how INDIBA can help you.
https://www.youtube.com/watch?v=F_c6nZLlRGY&t=8s