26 Sep 2023
Kino to Showcase the Next Generation of Physiotherapy at Therapy Expo 2023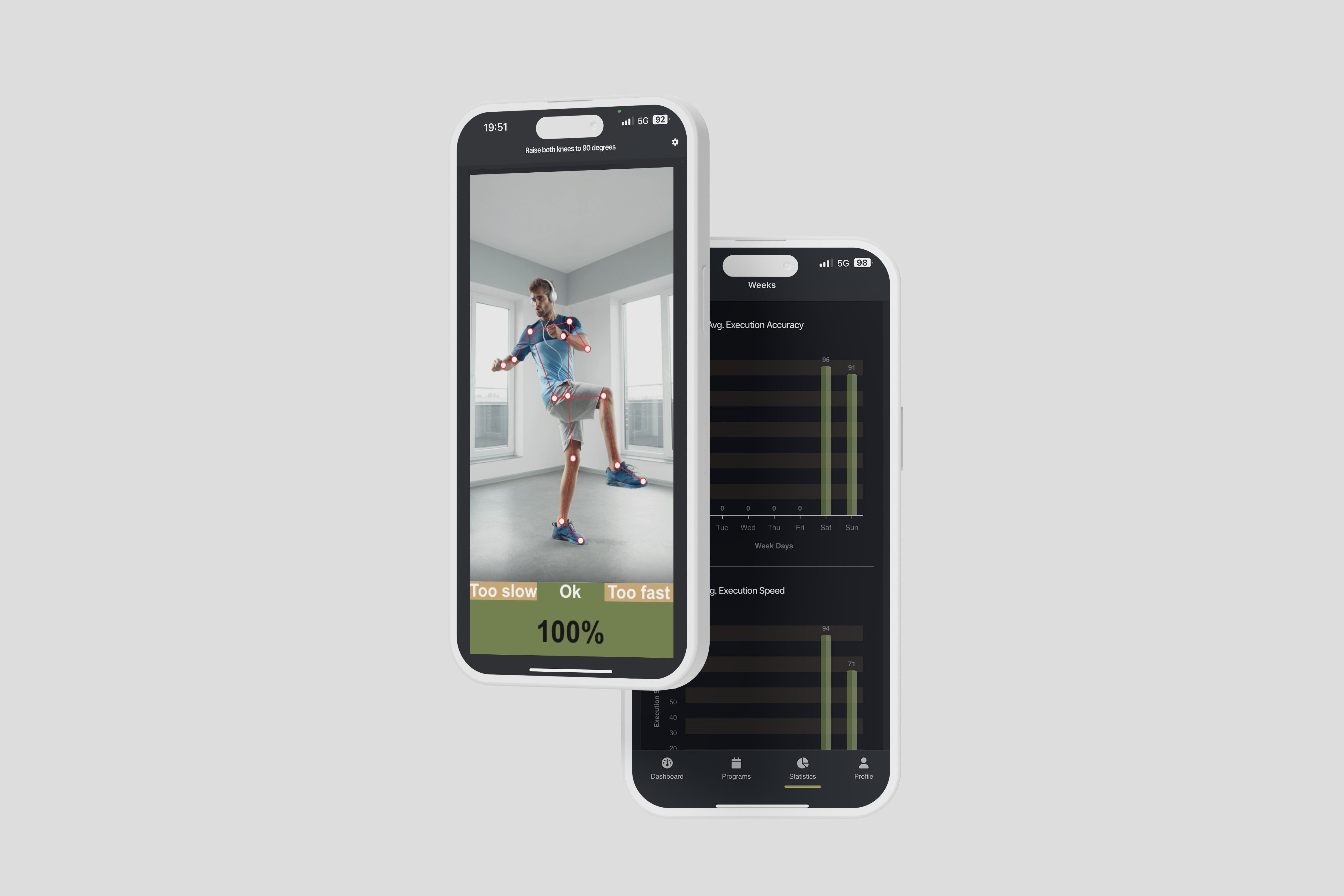 Kino Care, an innovative assisted care startup, is thrilled to announce that it will be presenting its state-of-the-art remote rehabilitation product at the Therapy Expo 2023, taking place in Birmingham, UK, from November 22nd to 23rd.
Utilizing breakthroughs in computer vision and artificial intelligence driven analytics, Kino is on a mission to solve the global physiotherapist shortage and tackle barriers such as financial limitations, time constraints, and restricted access to specialized care.
The platform's focus remains clear: using technology to support, not overshadow, the invaluable role of physiotherapists.
Globally, nearly 1.8 billion people are impacted by some form of musculoskeletal disorders, a number growing with aging populations. Up to two-thirds of these individuals can benefit from physiotherapy and related healthcare services, emphasizing the immense demand for skilled therapists.
Kino's platform transforms any smart device (phone, tablet, laptop) into an extension of the physiotherapist, enabling patients to execute their prescribed treatment plan remotely without constant live supervision.
The platform seeks to serve as a bridge, facilitating better connections and enhanced outcomes.
This novel approach overcomes the challenges faced by conventional remote rehabilitation programs, such as lack of review, control, and feedback. Kino's application provides detailed instructions, real-time analysis, and progress monitoring, ensuring patients adhere to their rehabilitation schedule and execute exercises accurately.
Kino is committed to collaborating with physiotherapists, offering them the following benefits:
Enhanced Patient Connection: Kino's digital tool strengthens the patient-therapist relationship by offering a virtual link that ensures effective communication throughout the rehabilitation process.
Increased Patient Capacity: By enabling physiotherapists to remotely monitor multiple patients simultaneously, Kino allows them to extend their reach and care for a larger patient population.
Customizable Exercise Templates: Therapists can easily define exercise templates by performing the exercise in front of their smart device, simplifying the process of creating customized treatment plans for their patients.
Key features and benefits of the Kino platform for the patients include:
Comprehensive Progress Monitoring: The Kino app uses the smart device's camera to analyze the patient's movement and captures progress over time. Detailed statistics are available to both patients and therapists, offering valuable insights and motivating long-term commitment to the program.
Increased Access to Care: Kino's remote rehabilitation solution eliminates the need for regular visits to specialized facilities, making physiotherapy more accessible to patients in underserved areas.
Kino is poised to disrupt traditional physiotherapy by making treatment more accessible, personalized, and efficient. The team is fervently committed to iterating and enlarging its service offerings in order to remove barriers to effective physical rehabilitation.
The key ethos driving Kino's developments is collaboration. The platform aims to provide physiotherapists with digital tools to enhance their practice, ensuring they remain at the forefront of patient care. This sentiment is echoed in Kino's innovative feature allowing therapists to define their exercises, emphasizing their central role in therapy delivery.
To learn more about Kino's revolutionary remote rehabilitation solutions, please visit kino.care or contact Bogdan Goga at +44 1444 39 0449 or bogdan.goga@kino.care.
About Kino
Kino is a pioneering assisted care startup focused on revolutionizing physiotherapy through remote rehabilitation solutions. The Kino platform leverages innovative technologies to enable patients to execute their prescribed treatment plans remotely, while always maintaining a virtual connection with their physiotherapist.
Kino's mission is to improve access to physiotherapy services, enhance patient-therapist connections, and ultimately, empower patients to take control of their rehabilitation journey.