16 Nov 2023
Muscle Mechanics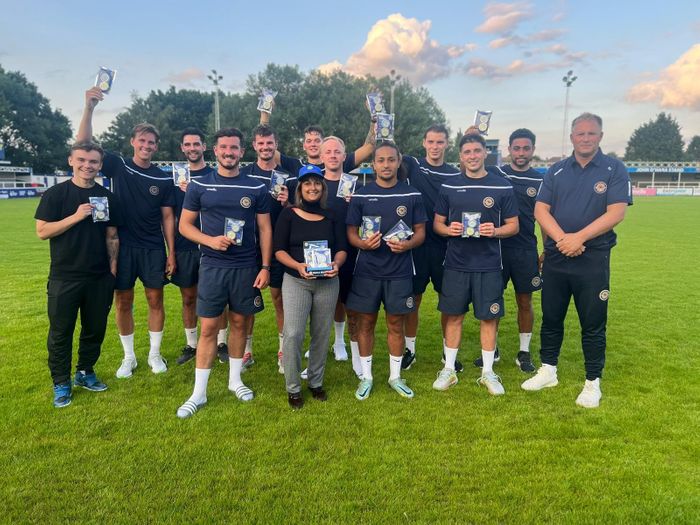 Kimberley Shamtally is the owner and creator of Muscle Mechanics, an essential toolbox for any therapist seeking to get the best from their client to recover fully from injury or to enhance their ability to relax and restore natural harmony within the musculoskeletal system.
The company formed in 2020 during the peak of the Covid pandemic. The initial objective to keep in touch with clients that could not be treated face to face but wanted some natural remedies to overcome certain aches and pains experienced. The research and development of the blends were based on a rea l life need to help her son overcome the pain endured whilst re learning to move again, after a diagnosis of a brain tumour led to surgery that would cause long term consequences for his mobility.
Having worked within areas of Oncology and within sports it was apparent that the recovery process was an area to be investigated. With her son regaining more independent skills each year it was possible to still thrive many years later. Watching her son go through chemotherapy in 2019 and 2020, the symptoms of the treatment left him vulnerable and exposed to illness like the common cold and even Covid itself. Using the knowledge and experience as a professional aromatherapist whilst under close surveillance of his consultant. Using the blends to deal with pain helped and motivated her son to continue with his rehabilitation plan.
This then led to the potential to provide others with a set of natural balms that could help them reach their full potential physically. It is coming up to six years post-surgery for her son and he has just learnt to swim unaided without floatation supports. The constant battle that he can face is that he is living with a long-term diagnosis and there needs to be an alternative to manage pain that can sometimes prevent him from succeeding in better mobility.
Since the company's launch, Muscle Mechanics have been able to reach all corners of the UK with appearances at The London Marathon Running Show, National Snow Show, Plymouth Hoe Running Festival. Covering a variety of high impact sports Working hard within the community of football teams like Farnborough and Fleet Town FC. Muscle Mechanics have supported many projects that raise awareness of emotional wellbeing, particularly within Men's Health, where an advertorial and thirty day campaign celebrated men in their role at work using the balm to it's best effect.
Never one to shy away from a challenge, Muscle Mechanics continues to look for ways to design a more accessible way for children to improve their mobility after injury. Placing real life emphasise on the importance of a multidiscipline Therapy team. Looking at each therapy and working with therapists over the course of her son's recovery, the use of natural blends could and can work across all therapies. The proof is in the result of how far we have come.
Winners of Product of The Year Award at The Business Success recognition Awards and Pride of Bracknell Forest Young Persons Award for contribution to raising awareness of living with a brain tumour. Muscle Mechanics Kimberley Shamtally is now a finalist in The Businesswoman of The Year Award category for the Surrey Business Awards. What a year it has been!
This will be Muscle Mechanics first time exhibiting at Therapy Expo and we hope to create a great network of like-minded individuals that believe in our natural approach to recovery.
https://www.linkedin.com/in/kim-shamtally
https://www.instagram.com/musclemechanicsbalms
https://www.facebook.com/musclemechanicsbalms
or visit our website for our latest Festive Deals
https://www.muscle-mechanics.com
Email: info@muscle-mechanics.com or call 07521359971