Physique is celebrating our 25th year and to mark the occasion we have lots of anniversary offers on your treatment essentials. With our huge 25 Years 4for3 Celebration you can save up to 25% on therapy products.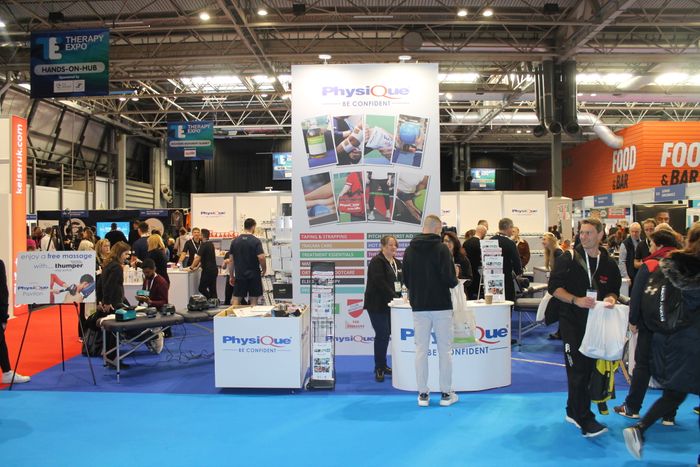 If you don't want to miss out on your favourites, make sure you visit physique.co.uk and subscribe to our newsletter to be the first to know which category is coming up.
Our regular 4for3 Mix & Match deal will not change, we are simply adding more products to the offer. You can still mix and match treatment essentials from any category if they have the 4for3 Mix & Match logo.
Along our 25 year journey we've been closely involved in many of the incredible developments that have changed the landscape of sports healthcare. Bringing you the latest innovations and pioneering techniques used in professional sport, our experience has helped clubs, organisations, charities, and many more, in providing the highest standards of injury management and rehabilitation.
Our service gets right to the heart of the many challenges that medical professionals come up against. In such a high demanding industry, Physique provides our customers with a level of service where they can be confident that everything will be considered and executed with unrivalled efficiency. From the start we knew customer service was paramount and we've continued that philosophy to help us learn and develop to become the leaders in sports healthcare solutions.
Physique couldn't be more excited to be back at Therapy Expo this November to meet our wonderful customers and showcase what we do.
We'll be partnering with some of the top providers of therapy solutions, to showcase the latest developments in professional sport.
With leading brands joining us at the Physique Pavilion, you can see the products in action and ask the experts from Activbody, Actimove, Essity, Songbird, Thumper Massager and Tiger Tapes.
We'll also will be running a series of live demonstrations in the demo zone, presented by therapists in elite sport as they reveal how they assess and treat athletes. These provide delegates with insights to therapy at the highest level, which we're confident will be invaluable to you and your patients.
Thank you to everyone for your continuous support and we can't wait to celebrate the next 25 years with you!