Physique PR 2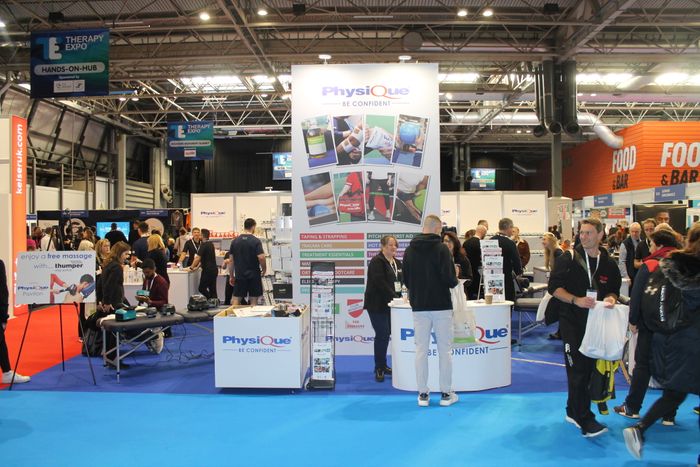 The Physique Pavilion returns to Therapy Expo!
Physique couldn't be more excited to be back at Therapy Expo this November.
We'll be partnering with some of the leaders in therapy to showcase the latest innovations and pioneering techniques used in professional sports.
With top brands joining us at the Physique Pavilion, you can see the products in action and ask the experts from Activbody, Actimove, Essity, Songbird, Thumper Massager and Tiger Tapes.
We'll also be running a series of live demonstrations in the demo zone, presented by therapists in elite sport as they reveal how they assess and treat athletes. These are an amazing insights into therapy at the highest level which we're confident will be invaluable to you and your patients.
Physique and our partners look forward to seeing you at the event.
-ENDS-
CloserStill Media, specialise in global professional events within the healthcare and technology markets. The healthcare portfolio includes some of the UK's fastest-growing and award-winning events, such as Health Plus Care, The Clinical Pharmacy Congress, The Dentistry Show, The Pharmacy Show and Acute & General Medicine.
It is a market leading innovator. With its teams and international events, it has won multiple awards, including Best Marketer – five times in succession – Best Trade Exhibition, Best Launch Exhibition, and Sunday Times Top 100 Companies to Work For – four years in series – among others.
CloserStill Media delivers unparalleled quality and relevant audiences for all its exhibitions, delivering NHS and private sector healthcare professionals from across occupational therapy, pharmacy, dentistry, primary and secondary care with more than £16m worth of free training.