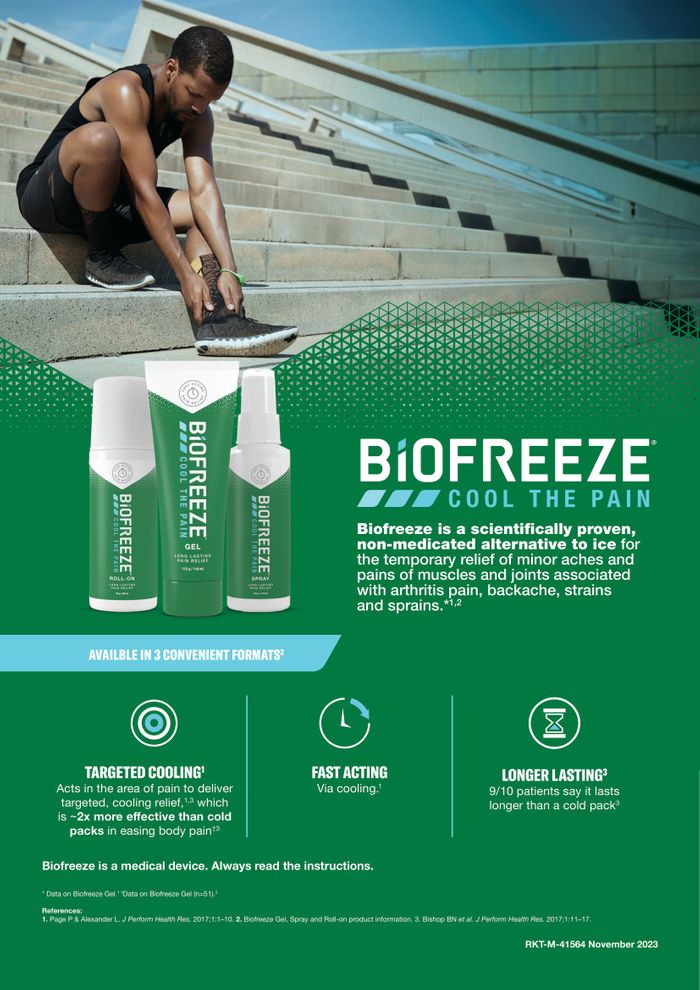 Biofreeze provides cold therapy pain relief for minor aches and pains of muscles and joints associated with arthritis pain, backache, strains and sprains. Its scientifically proven cooling menthol formula provides a fast-acting and long-lasting sensation on application. Biofreeze is suitable for use on different body parts and comes in a variety of formats, allowing for easy application on small and large muscle areas. Through targeted cooling, our topical pain relief helps patients get back to an active life quickly.
Biofreeze is a clinically recommended brand; trusted by pharmacists, physical therapists, chiropractors, massage therapists, podiatrists, and athletic trainers around the world.
We look forward to welcoming you at our stand (TD10) to learn more about our product and to pick up a trial pack of our Biofreeze 473ml Gel Pump, for professional evaluation.
Biofreeze is a Medical Device. Always read the instructions.