15 Nov 2023
How the Sensor Medica FreeMed Platform Benefits Healthcare Practitioners in the UK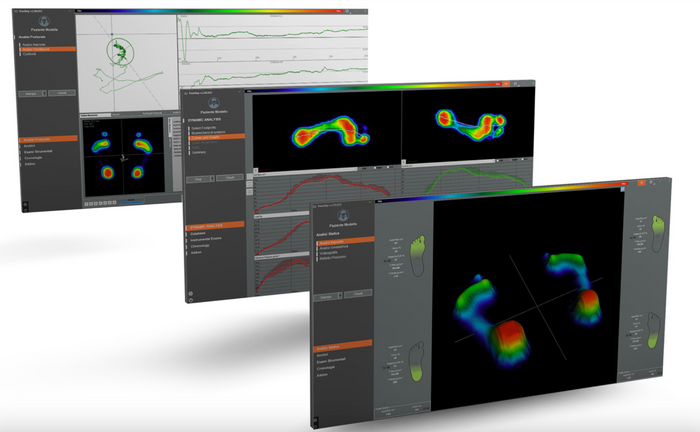 Grow your Practice with Clinical Biomechanics
The healthcare sector is constantly evolving, with new technologies emerging to aid practitioners in diagnosing and treating various conditions. One such innovative platform is the Sensor Medica FreeMed, a state-of-the-art baropodometric platform designed specifically for healthcare professionals. In this blog, we'll delve into how this platform can revolutionize the way healthcare practitioners in the UK diagnose conditions and develop treatment processes.
Professional Foot & Gait Analysis
The Sensor Medica FreeMed platform offers a comprehensive solution for foot and gait analysis. It is equipped with ultra-thin platforms that ensure both reliability and repeatability. These platforms can translate thousands of analogue signals into accurate images and data in real-time. This capability allows for a thorough professional foot and gait analysis, providing invaluable insights into a patient's condition.

Key Features of the FreeMed Platform
Innovative Materials: The platform is made of a lightweight aluminum alloy, making it portable and easy to use. It also boasts 24k gold-coated pressure sensors, ensuring high-resolution imaging. These sensors are designed for longevity, with a service life of up to 1,000,000 cycles.

Versatile and Performing: Integrated with the freeStep software, the platform offers exceptional image quality and a fast, comprehensive analysis. It supports several pressure test methods, catering to various diagnostic needs.

Comprehensive Analysis: The platform can perform static, dynamic, stabilometric, and videographic acquisitions. These acquisitions can be synchronized with other devices using the freeStep 2.0 software, ensuring a holistic view of the patient's condition.

High Acquisition Frequency: The FreeMed platform can acquire over 400 frames per second. This high frequency allows for a detailed analysis of the gait line and the oscillations of the body's center of gravity.

Space-Temporal Parameters: The platform provides insights into support surfaces, load distribution, podalic axes and angles, foot length, speed, gait line, and rockers.

Automatic Reports: One of the standout features of the FreeMed platform is its ability to generate automatic reports based on normal values from scientific studies. These reports are clear, concise, and easy to interpret, aiding professionals in their diagnosis and treatment processes.

Video Synchronization: The platform offers the possibility of displaying the pressure map in sync with video acquisition, thanks to an integrated HD USB webcam. This feature provides a visual representation of the patient's condition, enhancing the diagnostic process.

Conclusion
The Sensor Medica FreeMed platform is a game-changer for healthcare practitioners in the UK. Its advanced features and comprehensive analysis capabilities make it an invaluable tool for diagnosing various conditions and developing effective treatment processes. As healthcare continues to evolve, platforms like FreeMed will play a pivotal role in enhancing patient care and outcomes.