28 Oct 2021
Technology creating new possibilities in Neurological Rehabilitation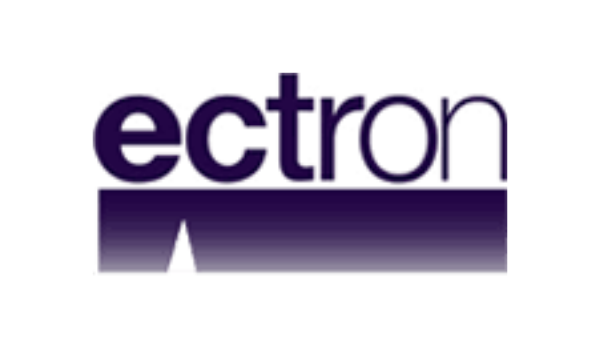 With Tyromotion's accurate assessments, even the smallest amount of progress becomes visible to the patient which significantly increases their motivation.
The growing consensus across the international rehabilitation community is to optimise recovery in neurological patients, a higher-dose therapy is needed. This makes it more likely for patients to reach their full potential following a neurological incident, injury or illness. Rehabilitation clinics are increasingly adding technology to their clinics to help achieve intensity and higher dosage therapy.
Ectron are extremely proud to have worked with neurological rehabilitation clinics across the UK, helping them implement high dosage intensive neurological rehabilitation with our devices from world leading manufacturers such as Tyromotion, EksoBionics and Fesia Technology.
Ectron have experience working with some of the UK's leading hospitals and clinics in both the public and private sectors including The National Hospital of Neurology and Neurosurgery, Queen Square with Dr Nick Ward and his team, who were the first to implement an Intensive Upper Limb Neurorehabilitation programme augmented with the complete upper limb technology solution from Tyromotion with the:
DIEGO
AMADEO
MYRO
PABLO
TYMO
In addition to this, Ectron is proud to have worked with the Occupational Therapy and Physiotherapy teams at the National Spinal Injuries Centre at Stoke Mandeville who created the Phoenix Upper Limb Studio. Again, this was the first of its kind in a spinal injury unit in the UK. Again, the National Spinal Injuries Centre chose the complete upper limb technology solution by Tyromotion to complement its Activity Based Restorative Therapy (ABRT) that the studio offers. This is an important and growing area of spinal cord injury research. ABRT involves the use of equipment to facilitate repetitive movement to improve a patient's level of independence following spinal cord injury.
The treatment itself is based on activity dependent neural plasticity in which changes in the nervous system are driven by repetitive activation of the neuromuscular system above and below the level of injury. Motor activation and sensory stimulation are done to promote neural restoration.
With Tyromotion's accurate assessments, even the smallest amount of progress becomes visible to the patient which significantly increases their motivation. The therapeutic computer games distract patients from their limitations, keeps them motivated and encourages more repetitions which helps to facilitate a higher-dose therapy. Tyromotion devices also offer a reporting system that helps to keep a record for the patients and therapists of the outcomes achieved.
Following the excellent inpatient examples from of the NHS hospitals offering intensive upper limb neurorehabilitation programmes augmented with robotics, MOTIONrehabs Clinical Director, Sarah Daniel saw the potential to offer a robotics-led intensive neurological rehabilitation in a community outpatient setting.
In April 2018, Ectron worked with MOTIONrehab on the opening of the UK's first private Intensive Neurological Rehabilitation Centre in Leeds offering both upper and lower limb technology solutions. Following the launch, the business has grown significantly over the last three years resulting in MOTIONrehab launching a second clinic augmented with technology in December 2020. Since then, Hobbs Rehabilitation in Bristol and the Rehab Physio in the Wirral have gone on to offer Intensive Outpatient Neurological Rehabilitation augmented with robotics and sensor-based technology with the complete upper and lower limb Tyrosolution by Tyromotion to include the new:
OMEGO Plus
LEXO
PABLO GAIT
TYMO
Circle Rehabilitation's flagship neurological rehabilitation hospital in Birmingham and Askham Rehab the newest facility offered by Askham Village Community have also invested heavily in technology with a bespoke range of devices from Ectron specifically for their client groups.
More recently, Ectron have been touring the UK visiting clinics with the latest device from Fesia Technology, the Fesia Grasp. The latest generation of Functional Electrical Stimulation (FES) device for hand function rehabilitation. Fesia Grasp generates surface electrical stimulation to trigger flexion and extension of the wrist and fingers in order to regain the function of the individual's hand, his freedom and independence. There has been a lot of positive feedback for this device and for more information about this device, or the Fesia Walk please visit our website.
If your interest is exoskeletons, we can also help there too! Ectron will have the EksoUE on our stand at Therapy Expo. The EksoUE is a wearable exoskeleton designed to assist patients who suffer from upper extremity paralysis or weakness. EksoUE's comfortable and simple design provides Physiotherapists and Occupational Therapists with a new rehabilitation tool to reduce the gravity load on one or both arms for patients while sitting, standing, or walking.
Ectron also love to work with smaller community based neurological Occupational Therapists and Physiotherapists helping to provide technology solutions which are often more achievable than first realised.
Ectron are able to offer finance options through Absolute Finance to help spread the costs. To see our full range of products, please visit Ectron's website www.ectron.co.uk or if you would like to discuss any of our products in more detail, please come visit us on stand TE60 at Therapy Expo.