28 Oct 2021
Unique and effective muscular balm - F.I.T. Sports Balm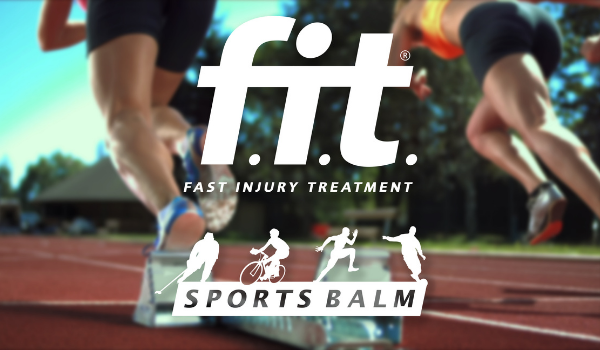 F.I.T. Sports Balm is a unique and effective muscular balm. Its formula has proven to be very successful in a wide range of uses, both professionally as well as in amateur sports and use at home. This can be attributed to its well-balanced ingredients and smart manufacturing process.

F.I.T. stands for 'Fast Injury Treatment' and it is produced in the Netherlands since 2010. From that year onwards, we are active on the market with the distribution of the F.I.T. for pain relief, fast recovery after exertion or injuries, and injury prevention. The product works excellent for athletes, elderly people and people with muscular and joint problems. Furthermore, it proves effective in general homely use for all kinds of muscular and joint problems such as stiffness, cramps, lower-back & neck pains and arthritis.
Characteristics
Strong and deep permeability into the skin.
Fast and complete absorption by the skin; leaving no sticky residue.
High effectiveness and unique results. All-in one product for preventive and repressive use.
Pain relief and stimulates fast healing.
No greasy residue on the skin after a couple of minutes; therefore, it is the ideal base for medical taping concepts.
F.I.T. Sports Balm is notified as Medical Device according to the European Directive and is CE marked.
Who are we looking for?
Currently, F.I.T. Sports Balm is represented in 17 countries, mainly in Europe and Asia. All regions show high customer satisfaction with matching customer retention rates. Tests with massage & physio practices have proven the demand for our products in the UK region. This is why we are ready to expand our business to the UK market, together with you.
Mostly, we sell our products through large pharma distributors, but also through wholesale suppliers of products for physiotherapy and massage practices. We are looking for partner companies that sell OTC products through a network of distributors throughout the UK, or in regions within the UK.