CureTape® Cutter – Kinesiology tape cutting device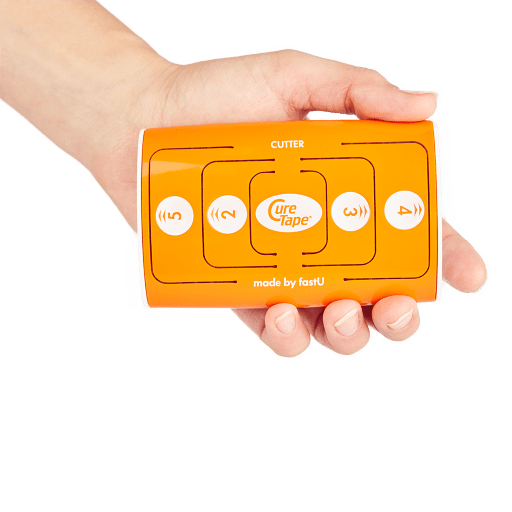 CureTape® cutter is the most practical way to cut kinesiology tape. Especially useful for therapists who often work with thin strips of kinesiology tape. With this tool you will save time, reduce waste and get a perfect result after cutting.
Kinesiotape cutter
The CureTape® kinesiology tape cutter cuts the tape into 2, 3, 4 or 5 strips from a 5 cm wide roll of tape. You can also make combinations. It cannot be used with wider rolls.
The CureTape cutter has high quality blades, so its sharpness is maintained over time. The case is lightweight but sturdy.
How does it work?
Cut the desired length of tape and insert it into the device
Press the button with the number of cuts you require and pull the tape strip through the device.
Combinations are also possible. Watch the video where you can discover the possibilities of the CureTape cutter.
Tips and tricks for using the CureTape cutter
The narrow strips of tape are commonly used for lymphatic applications and scar treatment. The cutter saves time and effort by cutting the tape strips in one motion. In addition, the strips will have the same width, improving the application result.
CureTape Cutter is fast, accurate, safe and very convenient! A must for every professional!