CureTape® Giant Clinic Roll 31.5m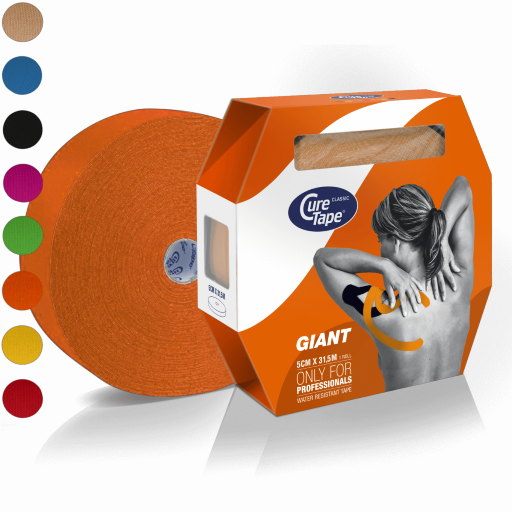 This 31.5 metre roll of CureTape kinesiology tape is perfect for clinic use. The 5cm width of the tape is ideal for providing support to injured muscles and joints. The elasticity of the tape allows for freedom of movement while providing compression and support to the injured area. The adhesive backing ensures the tape will stay in place and not slide off during activities. The roll is lightweight and easy to store or transport. It can also hold up whilst getting wet, making it a great choice for any athlete or health professional. With 31.5 metres of kinesiology tape, this roll is sure to get you through even the busiest of days in the clinic!
Available colours: beige, blue, pink, red, orange, black, green and yellow.
Why you should get CureTape®️ kinesiology tape clinic rolls:
The most commonly used tape among professionals.
Constant, high quality.
Skin-friendly, suitable for the sensitive skin.
Latex free, elastic, water resistant and breathable.
Production in our ISO certified factory in South Korea.
Complies with the latest European medical MDR legislation.
Excellent quality, TÜV and ISO certificate.