CureTape® Sports Big Boy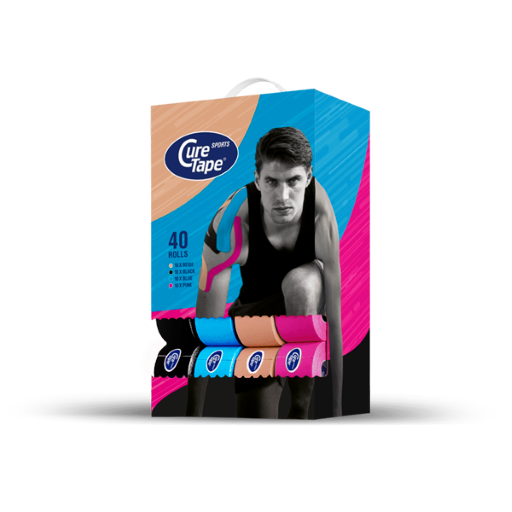 CureTape Big Boy Sports is the perfect product for an clinic or taping professional looking to stock up and save. This pack contains 40 rolls of kinesiology tape in four different colours – beige, pink, blue, and black – the perfect combination of colours to meet the needs of any patient.
CureTape Big Boy Sports is made from high-quality viscose fabric. It can provide support and stability to muscles and joints without restricting movement. It also helps improve blood circulation and reduce pain. Plus, it's hypoallergenic and latex-free, so it won't cause irritation or allergic reactions. Our Sports variant has a 30% stronger adhesive making it durable and longlasting during any sports activity!
This tape can be used for a variety of purposes, from providing support for acute and chronic injuries, to helping with muscle imbalance, to aiding in rehabilitation and post-surgical recovery. It's also great for athletes to provide support during sports activities.