First Contact Practitioner (FCP) Services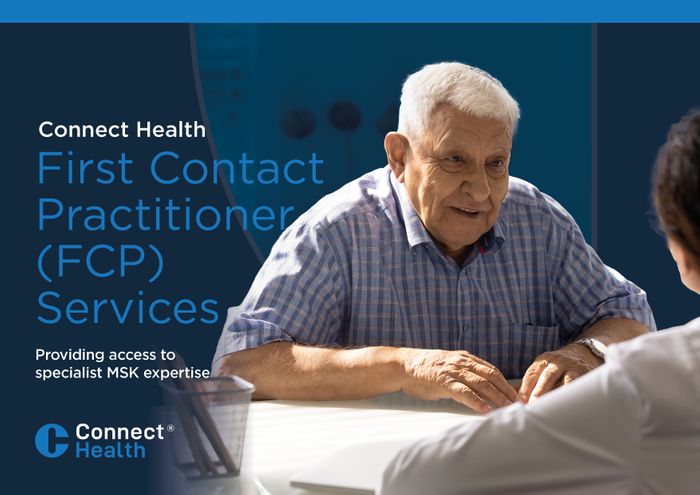 Connect Health's FCP offering draws on 30 years of experience in delivering direct access physiotherapy and MSK specialist expertise. During that time, we have embraced and pioneered dynamic, digital, and virtual options, alongside face-to-face care to support management of demand, improve choice and improve access for patients. This ensures enhanced pathway engagement and insight.
Our FCP provision ensures expert and capable clinicians at the start of the pathway to ensure that you have both a quality, and cost-effect method of delivering patient care. We ensure timely consultation in the right place at the right time, enabled through data and innovative care models to personalise care focusing on what matters to the person.
Benchmarked to be CQC assured, Connect Health provide FCP services ensure sector-leading quality in the assessment and treatment of MSK conditions. Through championing personalised care, supporting self-management and collaboration across the pathway, our FCPs integrate to help maintain and promote good MSK health for all.
How does Connect Health help?
• Integrating with the surrounding MSK system and stakeholders to ensure a one provider feel.
• Embedding FCP roles within the multi-disciplinary primary care team.
• Create capacity and wider system benefit through streamlined and efficient pathway development.
• Develop and delivery at an advanced level of clinical practice.
• Promote and champion a population health approach.
• Promote and champion personalised care.
• Deliver an excellent patient and staff experience.