06 Nov 2023
The Tympa Platform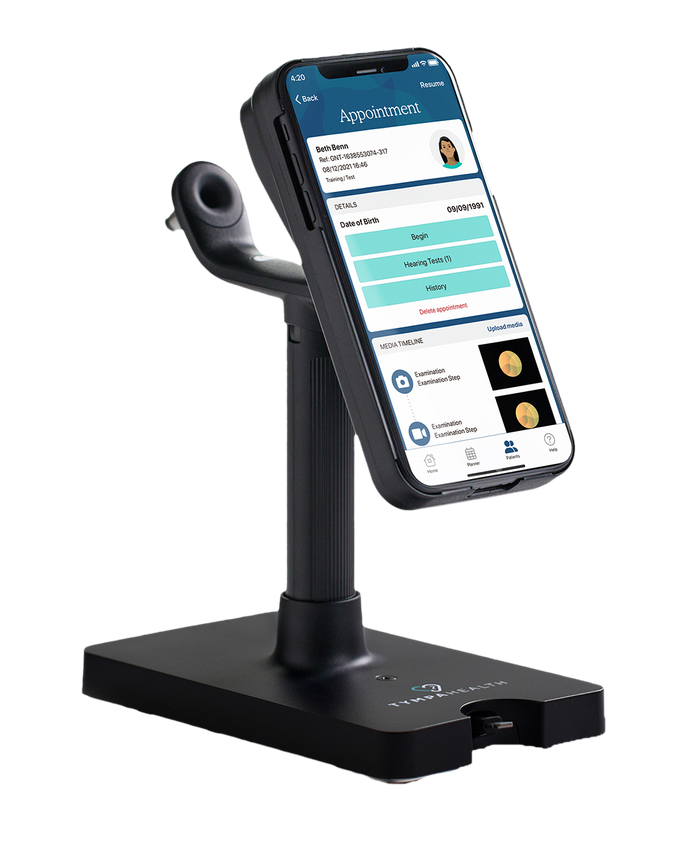 Ear and hearing care at your fingertips.
The Tympa Platform equips you with the ability to perform examinations, wax removal using a suction unit* and hearing check – all in one 30-minute appointment.
The Tympa Platform allows you to capture high-definition images and videos of the ears, helping you and your patients to clearly visualise and understand a diagnosis. It also enables users to deliver microsuction wax removal using its suction tank – delivering a quick, safe, and painless treatment as it gently suctions wax from the ear.
The Tympa Platform utilises a 4-frequency hearing check, with headphones tested at 500Hz, 1,000Hz, 2,000Hz, and 4,000Hz. In addition, The Tympa Cloud provides secure digital storage for all of your patients' ear and hearing health records. Because it is cloud-based, records can be easily shared with healthcare professionals, when needed, without compromising security.
Tympa's unique "Remote Review" feature means you can securely send high-resolution images and videos to our team of Audiologists and ENT specialists for support, advice and guidance, when required.