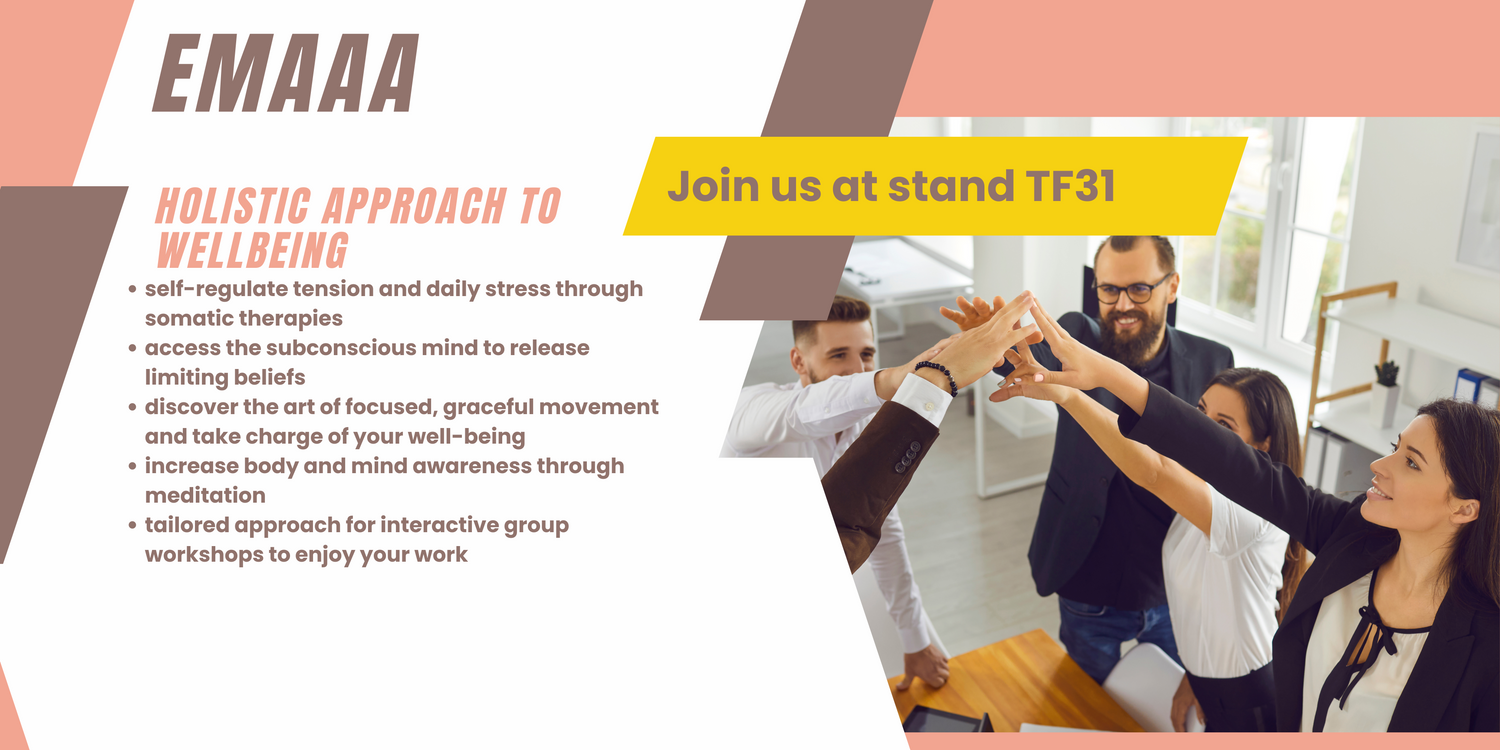 Mission
At EMAAA we are on a mission to empower professionals to self-regulate their own tension and daily stress.
Tools
Our therapies aim at activating the natural resources of the body and unlocking a new level of ease, flexibility, balance, and life quality, while enhancing performance and self-awareness.
We combine several methods for the body, the mind, and soul for profound impact on psychosomatic issues, aging gracefully, easing tension, and even addressing pain, allowing you to take charge of your well-being. We use meditation, energy tools, somatic therapies, working with the subconscious to release limiting beliefs, inner child work, and other modalities.
Symptoms
Tension, stress, anxiety, burnout, back pain, lack of self-confidence, lack of motivation, sickness, procrastination
Group work/corporate
We offer both 1:1 and tailored group workshops to create an environment where individuals feel engaged and take responsibility for their reactions, building resilience, connection, and enjoying their work.