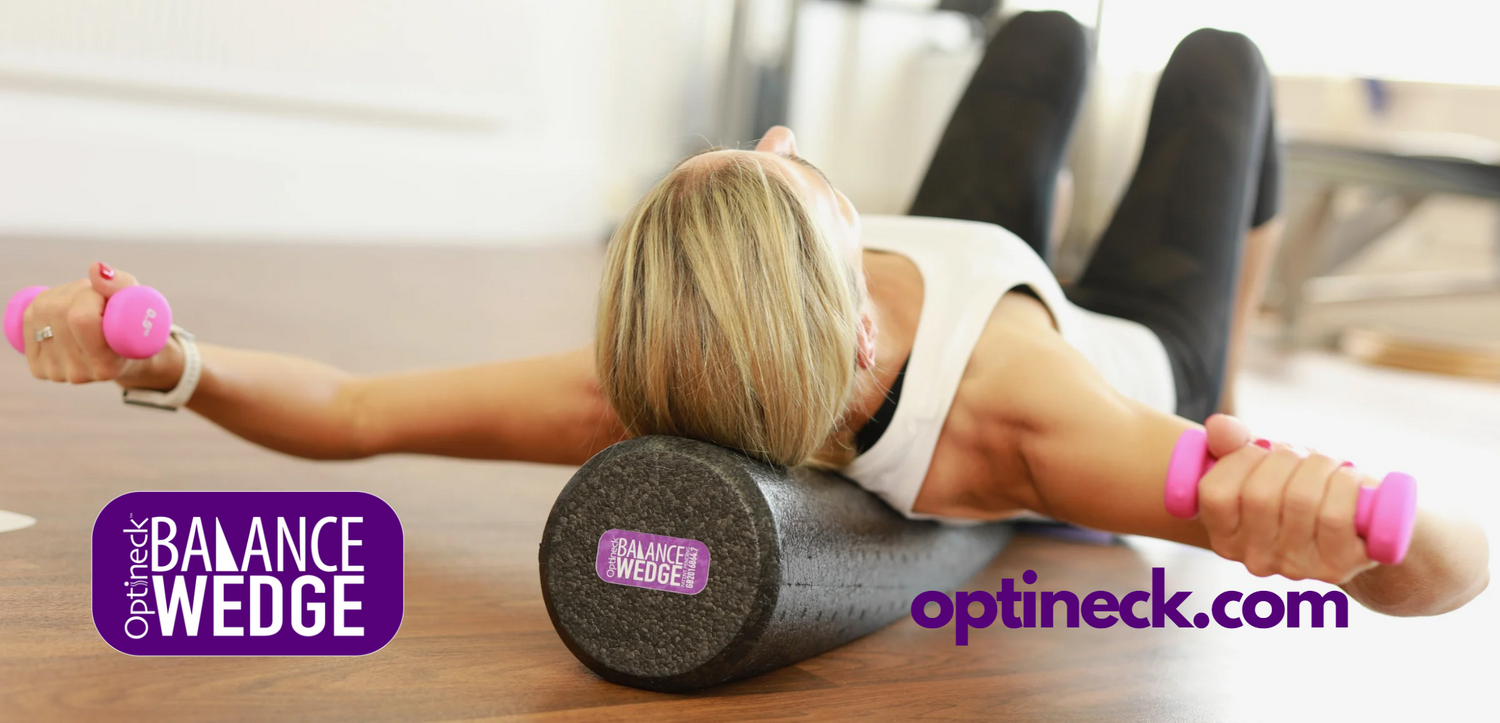 The OptiNeck Balance Wedge® helps users and Professionals address the cause of the upper quadrant neuro-musculo-skeletal (MSK) conditions such as neck, shoulder and upper back pain, cervico-genic headaches and nerve irritation.
Our screen based lives are causing taking an ever increasing toll on our society. The OptiNeck Balance Wedge helps users restore and maintain bio-mechanical and postural balance, helping us move better for longer.
It is a unique treatment and exercise device that creates a wide new range of rehabilitation and corrective exercise possibilities.
The patented design makes effective therapeutic intervention and exercise easily and immediately accessible.