24 Oct 2017
Advancing clinical practice in the management of low back pain and musculoskeletal complaints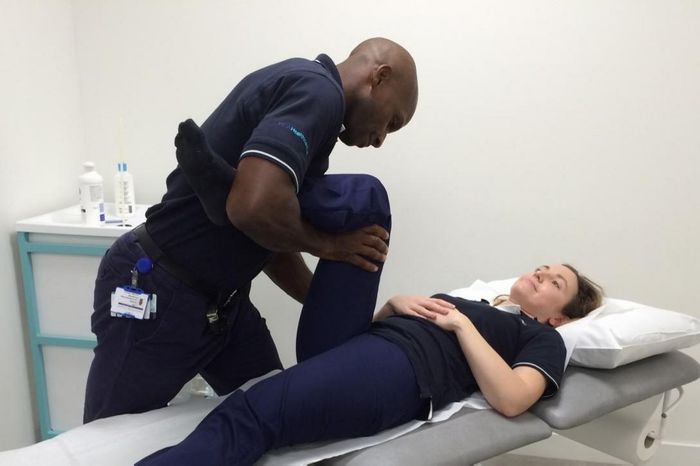 Advancing clinical practice in the management of low back pain and musculoskeletal complaints
Recent clinical guidelines in the UK and USA have included the consideration of manual therapy treatment as a recommendation [1, 2]. In the UK NICE clinical guideline, manual therapy is not recommended as a standalone treatment, but to be delivered as part of a treatment package including exercise [1]. This reflects the recognition that manual therapy should not be delivered or construed of as a passive monotherapy, but should be delivered as an element of a biopsychosocial package of care.
The modest evidence of benefit is at odds with manual therapist's experience of delivering care to people with back pain where they see individuals making large improvements and reporting high levels of satisfaction. There are several explanations for this including various forms of bias and most notably the heterogeneity of nonspecific back pain leading to trial interventions not being targeted at the right types of back pain. This epidemiological risk approach to stratifying care is promising [3, 4] and consideration of risk stratification has been recommended in recent guidance [1]. This approach to assessing the suitability of manual therapy treatment within a biopsychosocial framework provides a broad based approach to the management of low back pain. While manual therapy has been shown to provide benefit in clinical practice it must be used within a framework of clinical reasoning.
Clinical reasoning provides the safeguard against the risk of blindly accepting the latest fad, trend or technique without question and thwarting alternative therapies and theories [5]. However, after therapists qualify from undergraduate programmes the continued professional development opportunities which develop clinical reasoning skills and expertise are at best limited. It is assumed that clinicians will gain the skills of research evaluation, pattern recognition, advanced assessment and treatment and reflective practice by gaining clinical mileage. Research has shown that participants involved in structured postgraduate study enhance their clinical practice skills, supporting career progression into advanced practice roles. Participants gain enhanced clinical and manual skills, a greater depth of knowledge, improved clinical reasoning and the ability to evaluate research and apply evidence based practice [6]. These findings and greater patient outcomes have been reported in postgraduate manual therapy courses in the USA and Musculoskeletal Association of Chartered Physiotherapists (MACP)- approved programmes in the UK [6, 7].
As the national member organisation of the International Federation of Orthopaedic Manipulative Physical Therapists (IFOMPT); a subgroup of the World Confederation of Physical Therapists (WCPT), the MACP offers a number of routes to membership, where physiotherapists must demonstrate achievement of educational standards set out by IFOMPT. As well as gaining knowledge and skills (practical and theoretical) in research, reflective practice and musculoskeletal practice, individuals undertake a period of clinical mentorship on a 150-hour placement to develop their clinical reasoning in practice under the guidance of a musculoskeletal physiotherapy expert; a unique feature of this CPD pathway. Many members use this framework of professional development as a stepping stone towards taking on advanced practice roles, including but not limited to extended scope of practice, consultant positions with many widely considered leaders in this specialist field.
Written by:
Uzo Ehiogu is the Communications Officer for the Musculoskeletal Association of Chartered Physiotherapists. To find out more about the MACP please visit out website at www.macpweb.org and follow up on twitter @physiomacp and facebook.
1. Bernstein IA, Malik Q, Carville S, Ward S. Low back pain and sciatica: summary of NICE guidance. BMJ. 2017;Jan 6(356):i6748.
2. Qaseem A, Wilt, T..J, McLean, R.M,, Forciea, M.A. . Noninvasive Treatments for Acute, Subacute, and Chronic Low Back Pain: A Clinical Practice Guideline From the American College of Physicians. Annals of Internal Medicine. 2017.
3. Hill JC, Whitehurst, D.G.T., Lewis, M., Bryan, S., Dunn, K.M., Foster, N.E., Konstantinou, K., Main, C.J., Mason, E., Somerville, S., Sowden, G., Vohora, D., Hay, E.M. Comparison of stratified primary care management for low back pain with current best practice (STarT Back): a randomised controlled trial. The Lancet. 2011(September 29):1560-71.
4. Foster NE, Mullis R, Hill JC, Lewis M, Whitehurst DGT, Doyle C, et al. Effect of Stratified Care for Low Back Pain in Family Practice (IMPaCT Back): A prospective Population-Based Sequential Comparison. Annals of Family medicine. 2014;12(2):102-11.
5. Jones, M. Clinical reasoning and pain. Manual Therapy. 1995, 1: 17-24
6 Petty N.J., Scholes J. Ellis L., Master's level study: learning transitions towards clinical expertise in physiotherapy. Physiotherapy. 2011, 97 (3) 218-225
7. Rodeghero J, Wang YC, Flynn T, Cleland JA, Wainner RS, Whitman JM. (2015) The impact of physical therapy residency or fellowship education on clinical outcomes for patients with musculoskeletal conditions. JOSPT 45(2):86-96
Words 497