23 Jun 2022
Advisory Board 2022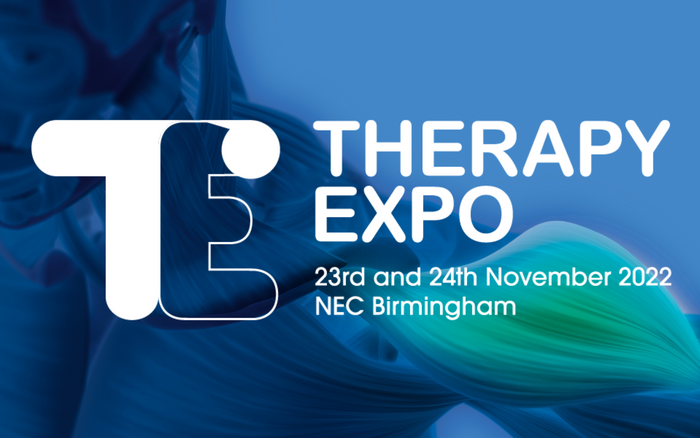 Therapy Expo is pleased to announce the new advisory board for our show this year, which takes place 23- 24 November 2022 at the NEC Birmingham.
Therapy Expo offers 70 hours of relevant and up to date CPD accredited educational content, all delivered by our expert speakers, selected by our new advisory board. For 2022, the advisory board have ensured that all content is underpinned by clinical reasoning and critical thinking – with at least one clear actionable takeaway coming from each session.
Therapy Expo is excited to be working with them and pleased this ensures Therapy Expo is closer than ever to the industry it serves.
Meet the new advisory board:
Anna Maria Mazzieri: Anna Maria is a practising Soft Tissue Therapist and Educator. She established and is the lead tutor for The School.
Mike Grice: Mike is a Registered Osteopath with over 20 years experience in the Health and Fitness Industry. Mike started his own training company in 2003 specialising in Health, Fitness and manual therapy training (Movement Therapy Education).
Becky DeMott Horton: Becky is a Soft Tissue Therapist and a senior tutor at The School where with her teaching she brings translation of evidence-based information into clinical applications.
Dr Christopher Norris: Dr Christopher Norris is a physiotherapist with over 35 years clinical experience. He holds a master's degree (MSc) in exercise science and a Doctorate (PhD) in spinal rehabilitation.
Matt Scarsbrook: Matt Scarsbook is a Soft Tissue Therapist. He is also one-third of The Massage Collective, producing The Massage Matters Podcast and a neuroscience Masters student, driving forward the understanding and education of manual techniques in MSK care is his passion.
Mike James: Mike is a former Military Physical Training Instructor and rehabilitation specialist, fitness expert, Sports Scientist and Sports Rehabilitator. He has a strong reputation in the therapy world having had many articles published in national magazines and is a regular speaker at conferences and shows as well as running his own courses and workshops. Mike holds an MSc in Physiotherapy as well as degrees in Sports Rehabilitation, Strength Conditioning and Sports and Exercise Science.
SST (Society of Sports Therapists): The Society of Sports Therapists was established in 1990 and today it is the lead organisation for Sports Therapists in the UK.
BASRaT: BASRaT is the UK regulator and professional association for Sport Rehabilitators and an advocate of improving health through Physical Activity.
STA (Sports Therapy Associations): Sports Therapy Association (STA) is setting a new gold standard in professional representation for sports therapists, sports injury therapists and soft tissue therapists across the United Kingdom.
RockTape UK: RockTape UK sells products to consumers and medical professionals. Most well-known for RockTape they are also known for RockPods and RockBlades and have recently added TriggerPoint and SKLZ to the family as part of the IMPLUS group.
Liam Richardson: Liam Richardson is Head of Content at CloserStill Media. He has worked in the events industry for 12 years, starting his career with Reuters Events and IPQC as an oil and gas specialist before spending the last decade working in healthcare events. Prior to joining CloserStill Media he has spent time at Emap, working for Nursing Times and Health Service Journal before moving on to Wilmington Healthcare in 2017.
Book tickets for Therapy Expo 2022 here
-ENDS-
CloserStill Media, specialise in global professional events within the healthcare and technology markets. The healthcare portfolio includes some of the UK's fastest-growing and award-winning events, such as Health Plus Care, The Clinical Pharmacy Congress, The Dentistry Show, The Pharmacy Show and Acute & General Medicine.
It is a market leading innovator. With its teams and international events, it has won multiple awards, including Best Marketer – five times in succession – Best Trade Exhibition, Best Launch Exhibition, and Sunday Times Top 100 Companies to Work For – four years in series – among others.
CloserStill Media delivers unparalleled quality and relevant audiences for all its exhibitions, delivering NHS and private sector healthcare professionals from across occupational therapy, pharmacy, dentistry, primary and secondary care with more than £16m worth of free training.