09 May 2016
All therapists have a role in fighting the obesity epidemic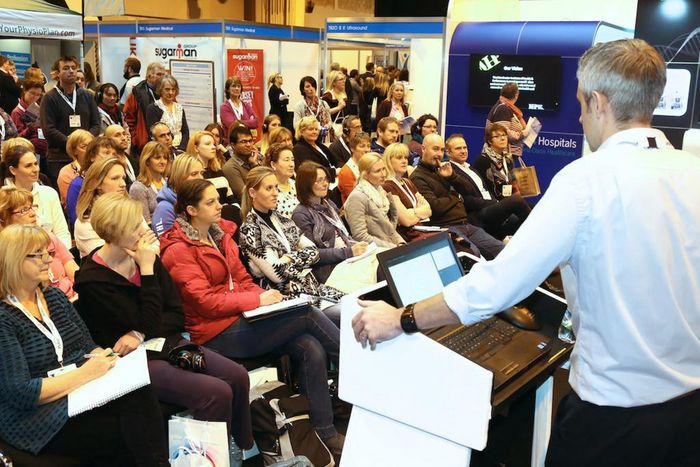 Multidisciplinary services, provided as part of a coordinated, integrated and person-centred care pathway, will be key to ridding our society of its obesity epidemic, health watchdogs have said in new guidance.
Signalling an increased role for therapists in the management of obesity, new National Institute of health and Care Excellence (Nice) obesity guidance calls for a coordinated approach to service delivery. Nice says: A person centred, integrated approach to
providing services is fundamental to delivering high quality care to adults who are overweight or obese.
The new standards, published in January 2016, set out a raft of recommendations which create opportunities and challenges for therapists today. Among these are:
- prescription, supervision, and progression of appropriate physical activity to increase muscle strength, flexibility, and endurance, and sustain energy output to enhance and
maintain weight loss under safe and controlled conditions
- management of associated conditions such as arthritis, back pain, and other musculoskeletal and chronic conditions, such as heart disease
- provision of personalised lifestyle advice, taking into account individual attitudes, beliefs, circumstances, cultural and social preferences, and readiness to change
- support for family members and carers who will support the initiatives to maintain a healthy weight.

The 2016 Therapy Expo conference and exhibition, taking place on November 23-24, at the NEC, Birmingham, will provide therapists with a much-needed platform to discuss their response to the new obesity guidance. 
Over the two days of the conference and exhibition, some 40+ hours of CPD, as well as unrivalled networking opportunity and contact with the very best products and services providers, will be on offer to physiotherapists, chiropractors, sports therapists and osteopaths interested in beating the UK's obesity epidemic.
Therapy Expo event executive Paul Lane said: A wide range of therapists and specialist practitioners will be required to provide the necessary input and expertise to achieve the multidisciplinary management of obesity. Therapy Expo is set to become the go to forum where their ideas can take shape.