12 May 2016
FALLING IN LOVE WITH PHYSIOTHERAPY AGAIN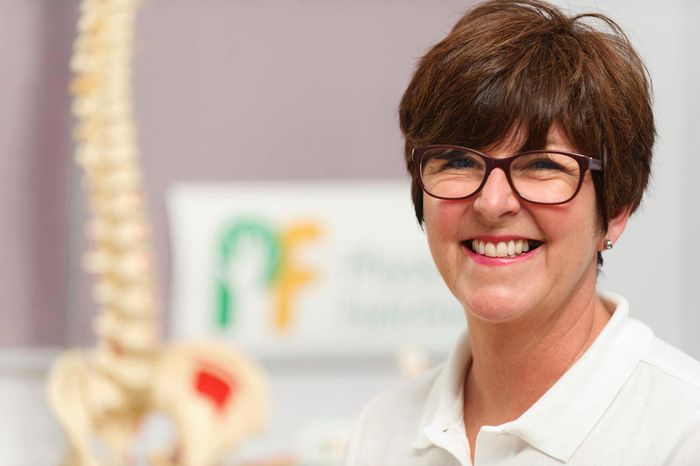 Thinking back to why I went into Physiotherapy all those years ago, was to the age old cliché, to help people and enable them to be the best they can be. Sadly, in the developing NHS Physiotherapy Service's are being quashed and rehabilitation opportunities for clients are being diminished. Having worked in the NHS for thirty years and really appreciating all that it has given me, I began to feel that I was not able to give back to the service and patients.
Unfortunately, as time went on, I felt like I had to fight on every front; be an advocate for patients, apologising to relatives for lack of service or continuity in care, supporting and motivating the team whilst upholding the service, trying to keep waiting lists down and beds appropriately filled. Feeling deskilled, frustrated combined with the worry of an ever changing NHS, I decided reluctantly, to move into private practice.
For ten years I'd been working on an associate basis for PhysioFunction alongside my NHS contract picking up clients as I could fit in around work and family life. This had given me a taste of the numerous opportunities and fulfillment the private sector could provide me.
I experienced the ability to work with clients through their whole rehabilitation journey and found this stimulating and rewarding.
Working as an independent practioner or with an agency was not for me. Going into private practice I was concerned about feeling isolated or unsupported clinically. Working with PhysioFunction allowed me to choose whether to continue to work as an associate or on an employed basis full or part-time. At PhysioFunction I am supported clinically by the Clinical Directors and my peers which is something I felt was particularly important to me.
Time is now not my enemy. I am now empowered to treat and follow up with clients for as long as they clinically need. This time enables me to discuss and set meaningful SMART goals. Being able to provide a personalised service means I am challenged and have the option to think outside of the box and use the skills I felt I was losing. I now have adjuncts that were not previously available to me such as: Functional Electrical Stimulation (FES), Exoskeletons and Hydrotherapy. I also now have the ability to step patients up and down the service as and when the client needs.
Of course there is no getting away from paperwork but reports requested by a client or other agencies for example, CCG's, Case Managers and Solicitors are purposeful and meaningful with an obvious benefit to the client. It is also important now with so many private physiotherapists out there to maintain relationships with such referrers. 
Often our clients come to PhysioFunction having been told they are as good as they are going to get. That is my opportunity to really prove physiotherapy works. Our clients are only too happy to share their success stories with the hope they can motivate others to just keep going. We also hope that if we shout loud enough NHS Services may be funded better enabling others to reach their full rehabilitation potential.
At PhysioFunction wherever the opportunity arises we work with our colleagues in the NHS and seek to build on this. This is why PhysioFunction is thrilled to be involved with Therapy Expo working to bring Physiotherapists together to really promote how Physiotherapy can change lives.