08 Feb 2017
GOOD NEURO REHABILITATION CAN QUITE LITERALLY BE LIFE CHANAGING!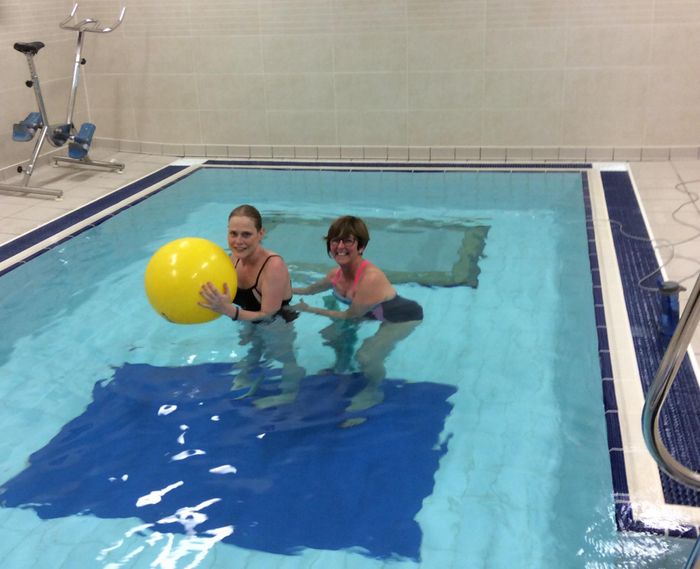 Victoria has a long history of medical complaints including significant lung disease and Ehlers-Danlos Syndrome (severe hypermobility). Prior to her involvement with PhysioFunction, she had been hospitalised over 200 times with the latest admission lasting nearly nine months. During this period, Victoria had developed profound muscle weakness and required a team of four physiotherapists to help her stand and walk with the aid splints and a frame, and Oxygen. She had lost her sense of 'midline' and balance.
Victoria was desperate to return home but unfortunately the infrastructure was not available to support this. In September 2014, PhysioFunction was contacted by Papworth Hospital to see if their Neurological Physiotherapy services could support Victoria and facilitate her discharge. PhysioFunction worked collaboratively with Papworth Hospital and the CCG to ensure Victoria's wish came true and she was able to return to her home. The CCG agreed to fund her continuing Physiotherapy rehabilitation with PhysioFunction.
When Victoria was initially discharged from hospital, she required 24 hour care as well as Oxygen and intravenous drug therapy. It was clear that Victoria's exercise tolerance was very low and very limited. She was only able to capable of performing a limited number bed exercises. Michelle, her Physiotherapist from PhysioFunction, set an initial goal of strengthening her legs sufficiently for her to stand with the assistance of three (one therapist and two carers). She taught her care team how to assist Victoria to safely and effectively carry out these exercises so that she could do them regularly throughout the day as she felt able.
By April 2015 with the support of Michelle, her family, her care team and her own sheer determination and motivation, Victoria was able to use a slide board to transfer from her bed to her wheelchair and achieved her initial goal of standing with the aid of three people.
Previously Victoria had been a very competent and confident swimmer. She had tried swimming since her discharge but found that the cold water of a conventional pool made it difficult for her to breath. Michelle suggested she tried Hydrotherapy at PhysioFunction's Centre of Excellence at Moulton, Northampton. The heat of the thermal pool provided her with an extremely positive experience. Hydrotherapy became an integral part of her recovery process. Victoria could work harder in short bursts then relax and float to recover. It also meant that Victoria now looked forward to her physiotherapy sessions where she had the ability to enjoy the water and have fun.
Hydrotherapy enabled Victoria to do aerobic exercise, helping her to learn to control her breathing again. It allowed Victoria's body to overcome the fear of falling because she felt safe enough to 'let go of her balance'. This was a really important factor for Victoria after losing her sense of midline and balance following the long stay in hospital. Having weekly Hydrotherapy meant her confidence improved which positively impacted on other areas of her rehabilitation.
Victoria attended PhysioFunction's Centre of Excellence at the Moulton Injury Rehab Centre once a week for her Physiotherapy sessions. Victoria says her experience at the Centre was 'incredible'. Victoria describes how the staff are lovely and take the time to know all her carers' names. Victoria says 'you feel good to be at the centre because everyone seems happy and everyone is here to get better'
Another aspect that has been valuable to Victoria's rehabilitation was the building the relationships with her carers because they were all able to participate in the hydrotherapy sessions with her. This allowed Victoria to build trust in her carers and vice versa. Victoria looked fragile following her illness and working together in the physiotherapy and hydrotherapy sessions gave Victoria's carers more confidence to support her in other situations away from the water as she got stronger and more robust.
Victoria has found the whole experience with PhysioFunction 'very good'. The knowledge and positive attitude of the team has allowed Victoria to build her confidence in the team which has allowed her to progress further in her rehabilitation journey. Victoria's enjoyment in the Hydrotherapy pool meant her sessions are fun which in turn means she consequentially works harder during her physiotherapy.
Now that Victoria has built up her strength and improved so much and her carers are able to take her swimming during the week. She still attends for Hydrotherapy with PhysioFunction as she continues to make gains with her balance and walking. She can now walk around her house independently and takes walks outside with a little assistance. Victoria is maximising her independence and enjoying a more independent life. Her goal is to be well enough to find full time work, be fully independent and able "to pop out for milk" on her own.