01 Sep 2017
Integrated treatment of Achilles and Patellar Tendinopathy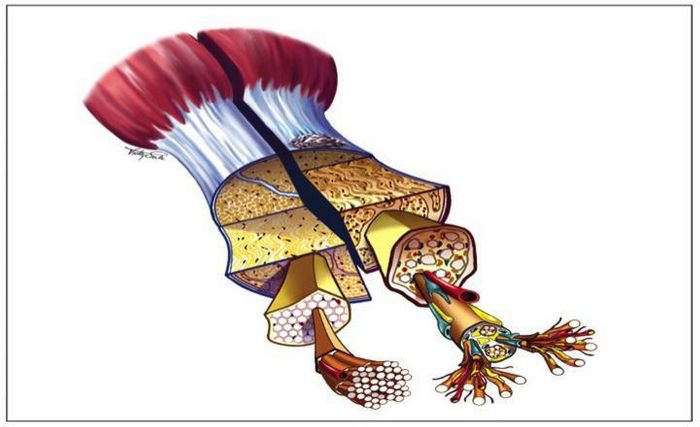 Tendo-what-athy? Tendinopathy is just a medical term for a tendon disorder, the old term for it was tendinitis. Lets not worry about the nomenclature and just focus on the rehab.
A typical Achilles Tendinopathy will cause morning pain and stiffness which eases with movement but may become painful again following sedentary periods. There is often some visual swelling around the tendon and the individual has usually been doing something new! Like running or longer more vigorous walks.
A Patellar Tendinopathy is less likely to cause morning pain and stiffness of the anterior knee but the first descent of the stairs in the morning can often remind patients that something is not quite right. This condition is often referred to as 'jumpers knee' which is a handy reminder of a typical cause. I often diagnose it in runners as well - because running is also jumping - would you agree?
In the wordcloud image you can see some of the many treatments used for treating tendons. There is plenty of research available for & against these various options.
Based on what we know the keystone of lower limb tendon management is to restore the balance between musculotendinous loading and musculotendinous capacity. Anything else wont work!  For example if a patient with Patellar tendinopathy visits their GP and is advised to rest for 6 weeks they will probably have a reduction in pain but what has this offloading done to their capacity? Once they return to exercise they are going to be weaker and more susceptible to re-injury. At this point some patients, not mine of course :)  either give-up or try to rely on passive interventions like knee supports or more expensive medical interventions.
[Insert TendonBalance.jpg]
To put it another way, If a tendon cant cope, then make it stronger. Just make sure you go about this in one of the many right ways and not one of the few wrong ways. I will be talking about this in more depth at Therapy Expo in November as part of the RockTape UK Movement Summit, for now I will just highlight the fact that our tendons respond to slow loading differently than they do to rapid loading and that slow is the way to go for early tendon rehab...more on this in November.
What about RockTape and treatments like massage? Well your not going to 'cure' tendons with tape or magic hands but you will likely reduce the patients pain and when is this ever a bad clinical outcome?
Daniel Lawrence is a Chartered Physiotherapist, Author, Lecturer and Education Director for RockTape UK. Daniel will be presenting a practical demonstration on Tendon Rehabilitation as part of the RockTape Movement Summit at Therapy Expo this November. The presentation will be based on the contents of his new book 'Lower Limb Tendinopathy' due for publication this Autumn.