23 Aug 2016
LIFE AFTER A STROKE. ANDY'S STORY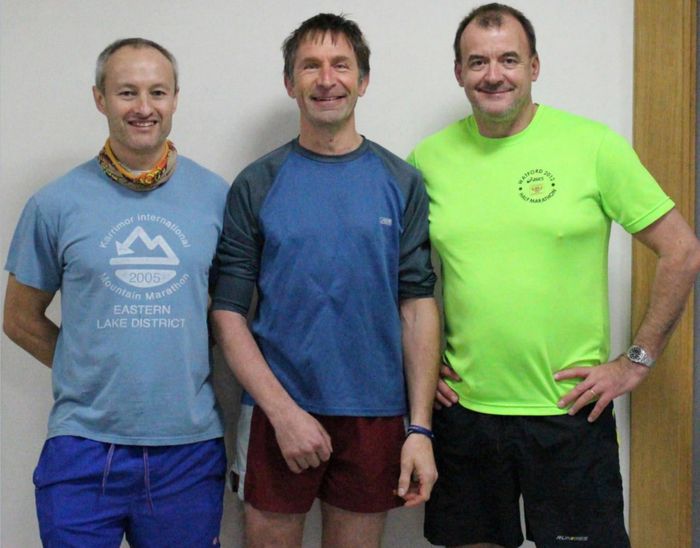 Andy Ibbott suffered a massive stroke in March 2011 aged just 46, during a routine operation on his neck to remove a tumour from his carotid artery. His wife, Donna was told the devastating news that he might not survive the next 72 hours.
Despite all the odds Andy pulled through, although the effects of the stroke were apparent when he discovered he was unable to speak or move his right hand side. As director of the California Superbike School, a race coach himself and a keep-fit fanatic training for the Marathon des Sables, the realisation was crushing. The father-of-two, who once lived his life at 100 miles an hour, was forced to remain in bed for days at a time and the lifetime dream of completing five and half marathons across the Sahara desert now seemed impossible.
18 weeks later he left hospital in a wheelchair. Once home he was completely dependent on his family and friends, which he found difficult to cope with. The once independent and care free man was not able to feed himself - as the operation had left him unable to swallow - so he was fed through a tube in his stomach.
Having hit rock bottom, Andy refused to give up and was absolutely determined to get the life back that he so desperately craved. His main aim was to walk again and get back the use of his right hand. After weeks of gruelling exercises, his speech began to improve, although he was still experiencing problems with his right hand side. Andy was told his recovery had plateaued and he would always walk with a limp and a cane.
Having seen how far he had come, Andy refused to accept that he would be forced to rely on a stick for the rest of his life. Like so many PhysioFunction clients Andy had to undertake his own research to find technology which would help him. It was during this search that he discovered
Jon Graham, Medical Director, PhysioFunction (Therapy Expo Speaker), who is not only a leading expert in Neurological Physiotherapy, but had a clinic in Long Buckby, Northampton, just ten minutes down the road.
In June 2011, Andy made his first appointment and has not looked back since. Jon Graham could immediately see that Andy would benefit from the rehabilitation triad -hands-on therapy, exercise and technology.
Jon Graham, who treated Andy, says: Andy's sheer determination has enabled him to regain his independence.
Jon is joining Andy to compete in the gruelling Marathon des Sables alongside Andy's best friend Rob Bayman who has previously completed the desert race as well as the Yukon quest and Fellsman amongst many other challenges. Rob along with his wife Lynda have supported Andy throughout his journey.
Andy, Rob and John's MdS challenge is called Team Big Tortoise and the boys' are privileged to be competing and raising funds for Scope - About disability. Scope is a charity that exists to make this country a place where disabled people have the same opportunities as everyone else.
The Marathon des Sable is ranked by the Discovery Channel as the toughest foot race on earth.
Known simply as the MdS, the race is a gruelling multi-stage adventure through a formidable landscape in one of the world's most inhospitable climates - the Sahara desert. The rules require you to be self-sufficient, to carry with you on your back everything except water that you need to survive. You are given a place in a tent to sleep at night, though any other equipment and food must be carried.
This is a huge challenge for not only Andy who after surviving the first 72 hours was told he would never walk again, it's also a challenge for Rob and Jon who have to get themselves around as well as support Andy.
Help support TeamBigTortoise to reach their 50K target donate http://uk.virginmoneygiving.com/team/bigtortoise
Find PhysioFunction at Therapy Expo on stand TD53