21 May 2018
Summit Medical and Scientific partners with Hocoma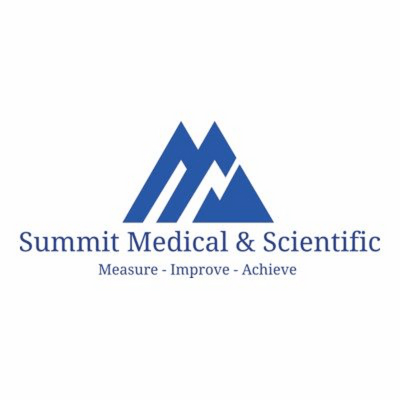 Summit Medical and Scientific, the UK's leading distributor of biomechanics systems, is pleased to announce a new partnership with Hocoma, a DIH brand and the global leader for functional movement devices and gait therapy using robotic and sensor-based devices.
As Hocoma's sales partner in the UK, Summit Medical and Scientific now offers the full range of Hocoma products, including the Andago, as part of their gait and balance solutions. Created in 2016, the Andago is the world's first mobile gait robotic device with a body weight support system. This innovative device is revolutionising research and rehabilitation within clinical settings, benefiting patients and therapists alike and bringing safety, user-friendliness and innovation to clinics, centres and hospitals.
Other Hocoma products include the Lokomat (a robotic-assisted gait therapy solution), the Erigo (a robotic tilt-table with assisted leg movement), the Armeo (a robotic exoskeleton which enables patients to practise and repeat movements with their hands and arms) and the Valedo (a medical sensor device for digital back therapy).
In 2016 Hocoma merged with DIH International and formed a partnership with Motek, also a DIH company and a Summit Medical and Scientific partner. Their combined vision is to improve millions of lives across the globe by creating functional and efficient solutions which set the standards for human movement therapy. Hocoma's solutions join Summit's wide range of gait therapy and analysis products from fellow partners including Motek, AMTI, Treadmetrix and Myon.
Sara Brammall, Managing Director at Summit Medical and Scientific, said: "We are proud to become Hocoma's UK distributor for the Andago, Armeo, Erigo, Lokomat and Valedo. These are exciting products which are ground breaking clinical solutions for movement therapy. Hocoma's expertise in the field of gait robotics further enhances our current offering of rehabilitation products, and we look forward to enjoying a successful partnership together.
Having been presented Motek's 'Award for Sales Excellence' in December 2017, and installing Europe's first high end Computer Assisted Rehabilitation Environment (CAREN) at the new Defence and National Rehabilitation Centre (DNRC) at Stanford Hall since March, 2018 is set to be a big year for our company."
Luca Scandroglio, Business Development Manager at Hocoma, said: "We are glad and proud to enlarge our presence in UK with the collaboration of Sara and her valuable team. Our mutual and combined effort will soon allow more Physicians, Physiotherapists and patients to benefit from Hocoma's high-end technology when recovering from acute to post-acute and chronic stages of rehabilitation."
To find out more about Hocoma's products and for a free no-obligation quotation, contact Sara Brammall or visit our new and updated website.