04 May 2016
Therapy Outcome Measure (TOM) Case Study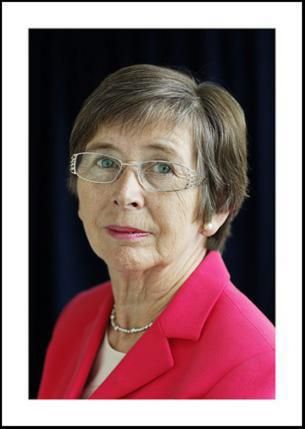 John is 5 years old and has only recently arrived in the UK.
He has severe impairments related to Cerebral Palsy. This presents with severe ataxia, poor trunk and head control and notable contractures. He has no speech or perceptible noise creation and possibly a moderate learning disability. His eyesight and hearing appear to be unimpaired. He attends a school with a specialist unit. English is the families first language. His family have been very protective with all his needs being met
by his sisters and mother.

The Therapy Outcome Measure (TOM) showed an Impairment Score of 1.5 (severe abnormality of tone with total body involvement); 
Activity Score of 1 (some limited purposeful activity but unable to sit independently needing high level of assistance in most tasks but with some awareness, effort and recognition to contribute to his care) 
Participation Score 0.5 (unable to fulfil any social/educational family role with no social integration) 
Well-Being Score of 2. His mothers well-being score was 3.

Following two terms in the special unit with physiotherapy, speech and language therapy, occupational therapy and educational support the situation changed to the following: John was encouraged to point using his fist and was provided with a wheelchair with specialist seating including head support. It was found that he responded to jokes and could follow conversations. 
John was encouraged to vocalise and use facial expression. He has been provided with a personalised communication book which he was encouraged to use and accesses this
through gross pointing and listener scanning. He has just started using an eye gaze system using The Grid 2 with symbols, based on his communication book layout. He has a reliable yes/ no via head movement(looking up for yes and down for no). 
His family, school staff and other students are encouraged to ensure that he is given choices, and shown methods of increasing his integration. He is now expected to play a greater role in his self-care having been provided with appropriate aids and appliances by
the occupational therapist. He is now taken to outside activities particularly those associated with the local church and a children's group. His mother and sisters have learned more about his preferences and can see his personality shining through. They are feeling less anxious and more positive. Professor Pam Enderby
The updated Therapy Outcome Measure indicates overall Impairment Score has not changed and remains at 1.5 
Activity Score has increased to 2.5
Participation to 3
Well-Being to 4
The case is ongoing but this indicates that the care he is receiving is having benefit
despite the severity and unchanging nature of his impairment.