06 Sep 2017
Treating an injury-prone international rower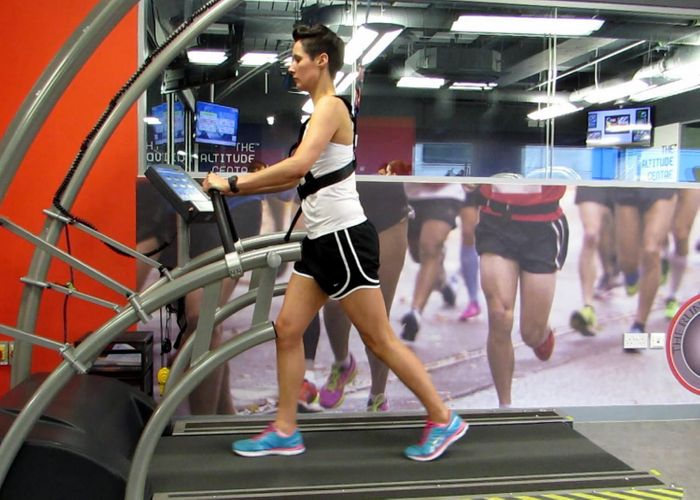 Client Background
Age Group: 21-30
Franki describes herself as an injury-prone international rower who had 'bashed' her body over many years. When she first walked through the doors of The Movement & Running School, she had residual pain in her recently operated hip as well as in her right adductor, lower back and ribs/upper abs - all of which stopped her from either walking, running or cycling. As a person who loves to train and do sport, this was very frustrating to her.
By her own account, she was very sceptical about our ability to help her as she had seen many physios and osteopaths, none of whom had been able to unravel her various issues adding to her frustration. Her Sports Massage therapist, who has sent us many of his Premiership and England Rugby clients, recommended she come see us as he felt that she didn't walk properly post-hip operations. Well he was right!
Analysis
We took a global approach to her injuries. We analysed Franki's low level movement patterns and did a full body walking analysis. We found many compensations. Over the years Frankie had been compensating so much that she changed her movement patterns unconsciously. Even though she is tall, her walking gait was very short because she was driving her movement from her anterior chain, overusing her quads and her hip flexors. She had no pelvic rotation and was using her upper thoracic to help her balance. She had constant pain when walking or sitting.
Intervention
The first thing we did with Franki was try to inhibit the pain using one of our Movement Re-patterning tools: our backwards walking protocol. Franki walked backwards on the treadmill to change the way her nervous system recruited the muscles and to get her to use her posterior chain. We then used movement re-pattering exercises and re-educated her walking technique to stop her from compensating and therefore reducing the risk of re-injury.
Results
Franki went from feeling constant pain in her hip, adductor and back when walking to being able to walk for 3 days around St Petersburg as a tourist with no problems at all. The initial rehabilitation lasted 8 sessions. In terms of her running, she had gone from not being able to run for a bus (because of the shooting pain in her abs and the constant hip soreness) to being able to do 45 minutes of running as a mixture of intervals and continuous running. This took a little longer as we had to teach Franki a completely new running technique. She is aiming to do the Royal Parks Half Marathon in October. She is now also able to cycle without back or adductor pain, and is commuting to work on the bike.
Franki feels that most importantly, her movement education and rehabilitation with us has helped with her confidence in her body. She trusts that she is not going to tear her hip by turning too quickly or by some other innocuous movement. She is now willing to try new things (such as dancing, yoga) without worrying that she will injure herself.
Helping people to achieve these life-changing results is what keeps us doing what we love!
www.runningschool.co.uk